As mentioned in
my last trip recap
, we did a bike tour in Nice.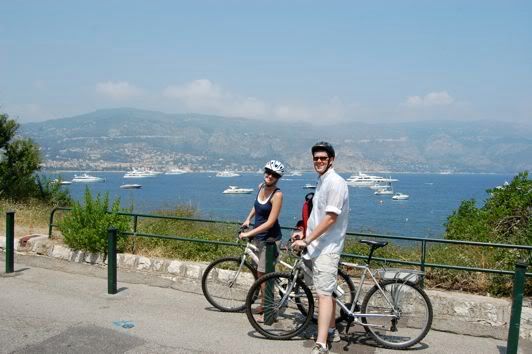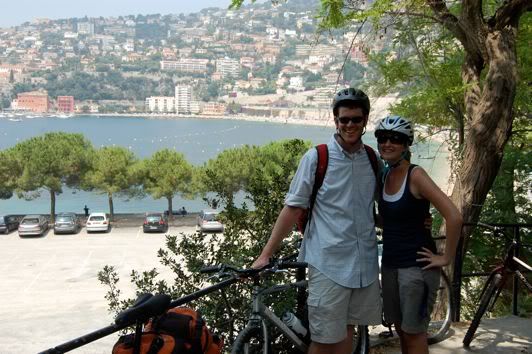 I found the bike tour company on the web...
here is their site
. We chose to do tour #2 of the French Riviera. Here are some key points from the website that I took note of before signing us up for this tour...
"...
a five-hour round trip
, with two 80-metre climbs, that opens up the French Riviera in all its beauty and diversity."


"Routes designed for your safety, minimising steep climbs"


"
This is a sporty tour with a few hill climbs, requiring a medium level of fitness"
All these things led me to believe that J and I could handle the tour. We wanted something active, but something that wouldn't kill us. Medium level of fitness? Perfect, I work out several times a week, and J plays ultimate frisbee and runs. The tour seemed like a good fit. Turns out it was not a good fit, at all...but we survived.

I'll start at the beginning where I will tell you about Matt the Jerk, the tour guide. Matt the Jerk was British and may have been the most arrogant man I've ever met.

He was so incredibly rude to me. The tour consisted of just J and me and one other girl, Kina (she was very cool). Matt tolerated J, he flirted with Kina, and he couldn't stand me from the start. Before even leaving he handed me a whistle that was in the shape of a duck beak and said to use it if I got behind and couldn't keep up. Only me. No one else got a whistle. (And I'm proud to say that I was most often ahead of Kina,

thankyouverymuch,

and I never had to use that darn duck whistle

).

He made rude comments about my athletic ability to me, was frustrated with me when Kina and I would be behind him by about a minute, and when I asked questions about the bikes and gears he made it a point to mention that I should already know how to use a bike. Mind you, nothing on the website says you have to be a distinguished bike rider to participate.

He made the day painful and miserable. Him and the heat. It was in the high 90's and very muggy the day of our tour, and it felt like the sun just beat down on us wherever we were.

The tour was beautiful and we saw all kinds of neat sites (many famous and huge homes and yachts, Monaco and where Grace Kelly drove her car off a cliff, churches), but between Matt and the heat it was not what I was hoping for. Let's also go back to the part of the website that mentioned the tour routes were

designed for safety, minimizing steep climbs

. Yeah, that was a BIG lie. The entire tour was one steep hill after another. And best of all, we were going up and down these hills on major roads. We were being passed by buses, trucks, cars, and motor bikes as we were flying down hills. Additionally, Matt the Jerk did not obey any traffic signal. This meant when we came to red lights, he flew through them. Yes, this must definitely be designed for my safety, HA!

After the tour, J, Kina and I went to get a beer together and we all laughed when we began to talk about how many times we felt like we were THIS close to dying. There was more than once when I was begging God to let me live through the tour. It was that scary at times.

Am I glad I did the tour? No way. For 50 Euros a person, it wasn't worth it. Especially because we were treated so poorly and rudely. I may have held up the tour a total of 10 minutes with my walking up a few hills, but mind you, Kina walked those hills too. There was no need to treat me poorly. I can't possibly be the most out of shape customer he's had. If you're in Nice, my advice would be to find another way to see Nice. And to Matt, if you treat people poorly, don't finish the tour by asking them to go and review you on tripadvisor.com. That isn't going to work out real well for you.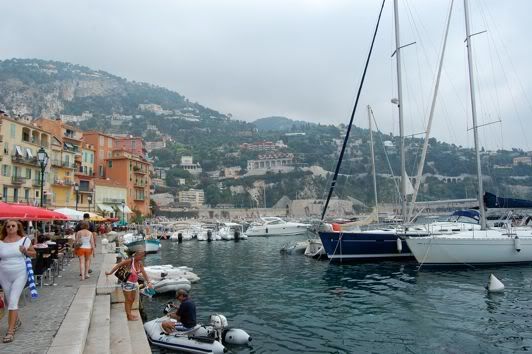 Two good things about Matt the Jerk? He took some nice pictures of the two of us, and he took us to a wonderful sandwich cart to get some lunch. But that's it. I have yet to think of any other redeeming qualities in him.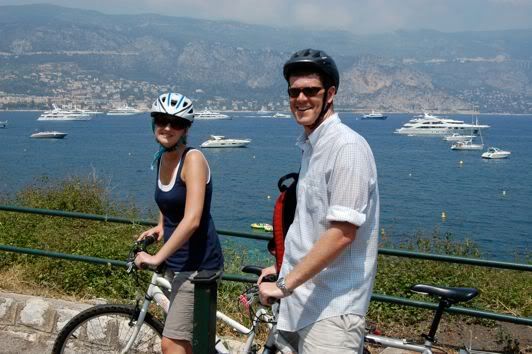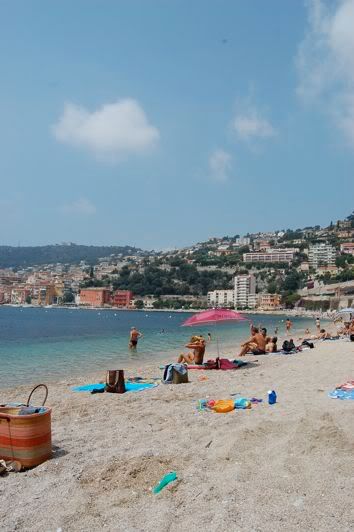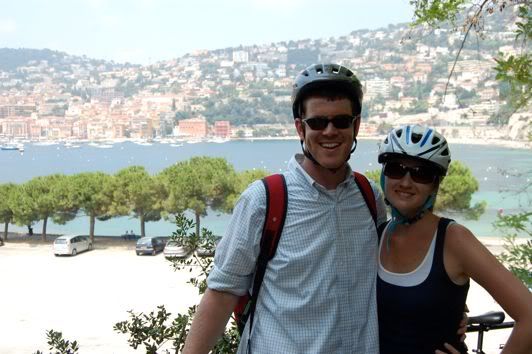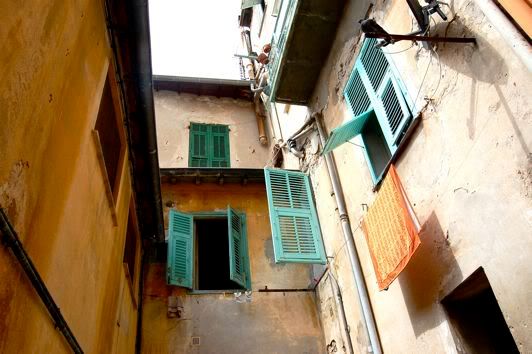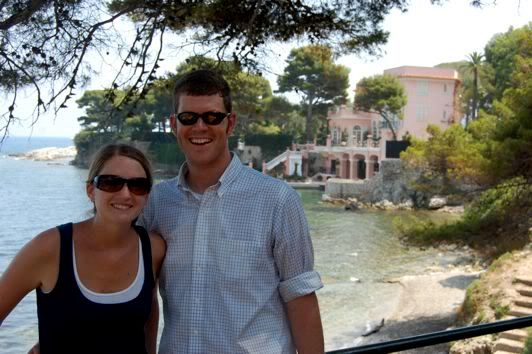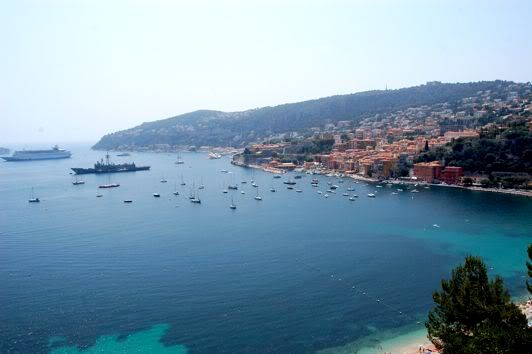 So there ya have it...we left the tour with beautiful photos, really sore butts and thighs, and quite the appetite.
Next recap will be my last...Geneva, Switzerland!