Back to vacation recaps! Today we're talking about
Genoa, Italy
!
After
Florence
, we headed west to the Italian Riviera to visit Genoa. Of all the cities we visited, Genoa seems to be the least touristy. I think we definitely stuck out as Americans the most here. When planning our trip we knew we wanted to visit Cinque Terre, but several people had recommended staying in another, larger city, and just doing a day trip to Cinque Terre. That's how we ended up in Genoa.
Our B&B,
Casa Aurora
, was located in the city center, and was on the 5th floor of an old building. Here's the room and bathroom (definitely the nicest bathroom of the trip!)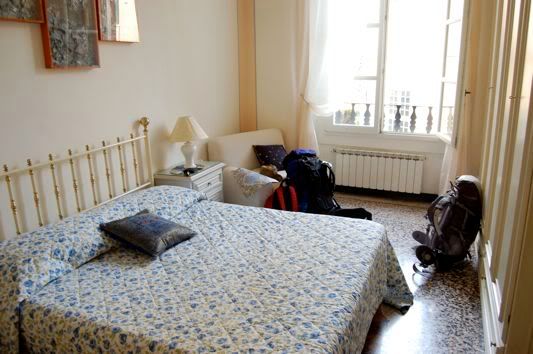 Beautiful view from the bedroom window...
Bathroom...SO nice...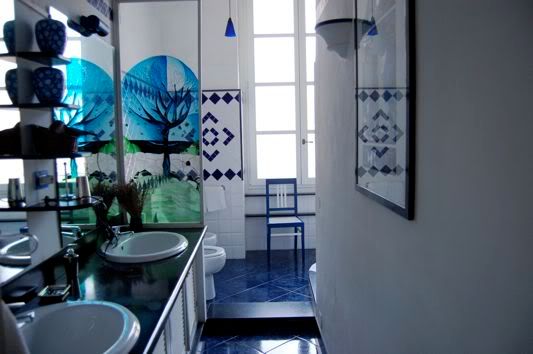 And this was the common area in the B&B...
It was a very nice place to stay. My only complaint was that it took seven flights of stairs to get up here. Not terrible, but after a long day in the sun, those stairs were the last thing I wanted to see. On the up side, it allowed us to eat and eat and eat and never gain a pound!
One of my favorite parts of this B&B was the bread! The B&B owner got it at the bakery on the first floor of our building every morning. This was the best focaccia bread I've ever had!
Here's a picture of our building from the outside...
But that's enough of the B&B, let's see some of the city! Genoa had what I think we'd call our favorite food. They have lots of fresh seafood here, J really enjoyed that and tried a lot. I had some, but he was all about trying new seafood! Genoa is also known for their pesto, and oh my word, it was good! I've always liked pesto, but never loved it. After trying it on pasta here, I became a true fan! Such good stuff!
Here's some of the restaurants we ate at and our food (yes, I take way too many pictures of meals!)
Trattoria Ugo, great local place, J got octopus!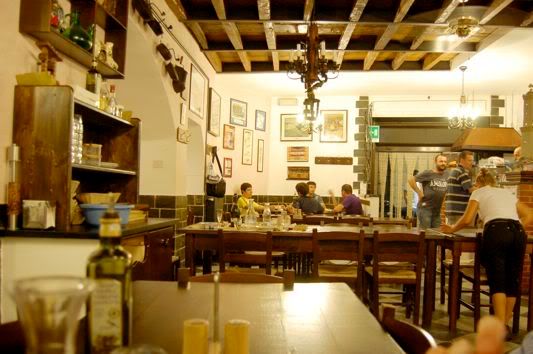 Trattoria Raibetta...this was my favorite place. Great food, wonderful wine, and excellent service.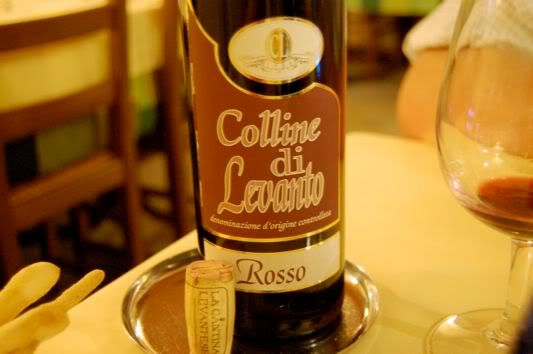 And the last night here we ate at In Vino Veritas. Again fabulous food. I had a gorgonzola and pear risotto that was heavenly, followed by a balsamic and honey marinated steak....incredible food!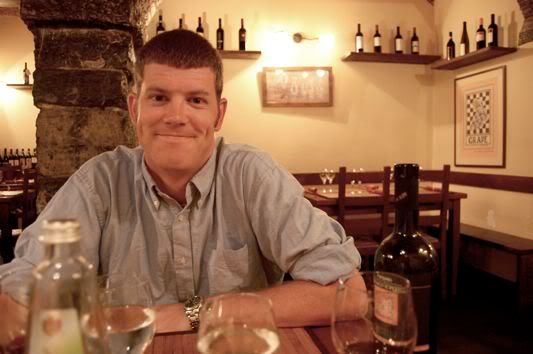 As for sight seeing, we enjoyed the
Genoa Aquarium
, which happens to be Europe's largest aquarium! I love zoos and aquariums and often drag J to them while on vacation. He's a great sport.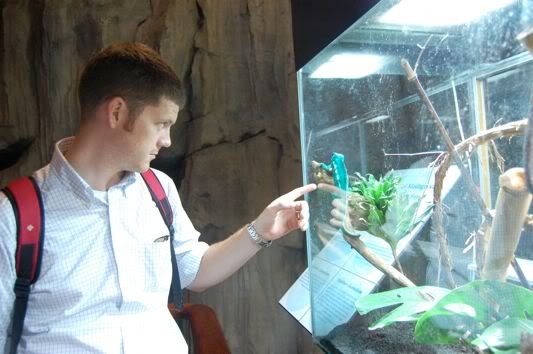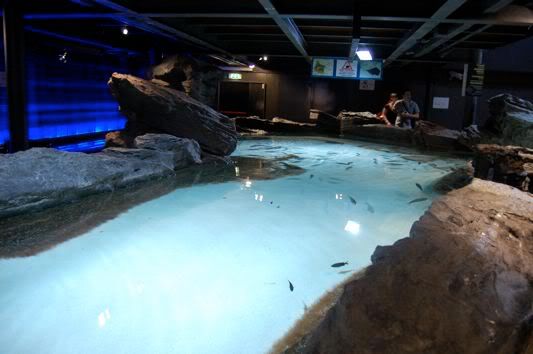 '
We also visited the
San Lorenzo Cathedral
, one of the most popular churches in Genoa...it was beautiful!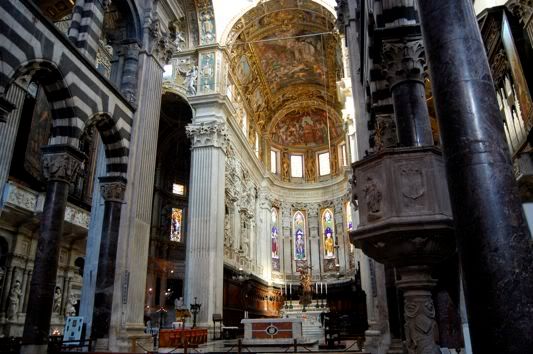 And then a few shots of the city itself...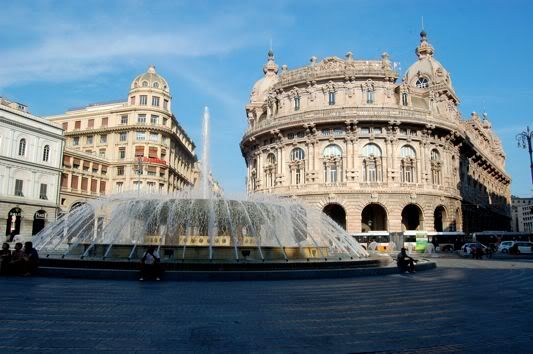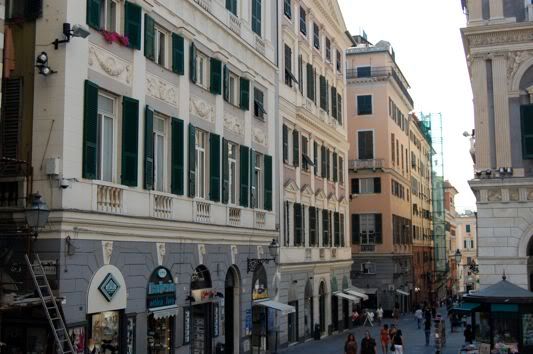 And then there was this weird piece of graffiti...no idea what is going here...
And there ya have it! Genoa was a fun place to stay, mainly because the food was so wonderful. We really could have stayed and eaten here for days. It' a very old city (ie, very dirty!), but it had its own charm. Even the bar below our window that played "California Girls" by Katy Perry on repeat had some charm! The city had a great metro system that was simple to navigate and we were glad we opted to stay here instead of staying in Cinque Terre. We also saved a lot doing it this way.
Next recap post will be on our day trip to Cinque Terre!