In my last post,
I told you all about our trip to Genoa, Italy
. During our second day here we took a day trip to
Cinque Terre
. As it says on wikipedia, it is a rugged portion of the Italian Riviera. It's a National Park made up of five fishing villages. You can hike on trails from city to city or take a boat or train. We opted to hike, which gave us some great views, but it was quite the hike. We were surprised by the steepness of the hills, but managed. It was also a very hot day, so that added to the intensity. We look like a mess in all the photos, but they only go to show how hot it was! Anyhow...despite the heat and hard work, it was gorgeous.
Beach in Monterosso
Mediterranean


Looking back at Monterosso from that start of the trail
Approaching Vernazza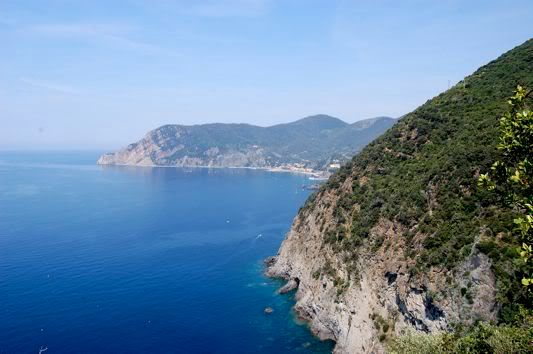 Quite beautiful
Our first view of Vernazza


Us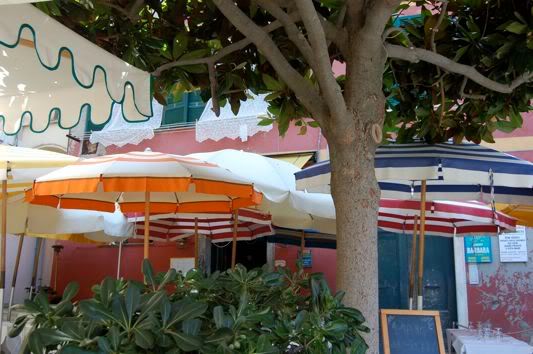 Vernazza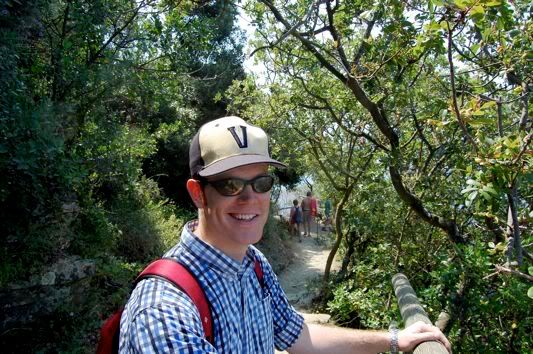 Smiling, despite the exhaustion and heat!


Cooling off by the breeze of a passing train
We started in the Northern town of Monterosso and made it to Vernazza and Cornigilia. In Vernazza, after the first two hour hike, we stopped and found lunch at a little place. We enjoyed pesto pizza and a panini. I must have been too tired to photograph it.
Somewhere after lunch I went to the use the bathroom and was sadly disappointed to find that all the bathrooms here were essentially holes in the floor. Friends had told me about these and I'd read about them, but I was really hoping we would avoid them. No such luck. It was one of the moments where you just bite the bullet and say, "When in Rome...". It was a cultural experience!
By the time we made it to Cornigilia, we had been out in the sun for close to 6 hours and were just drained. We opted to just take the train back to Genoa and skip the last two cities. A little piece of me regrets this, but then a bigger part of me remembers how hot and exhausted we were by 4 PM when we caught the train back home.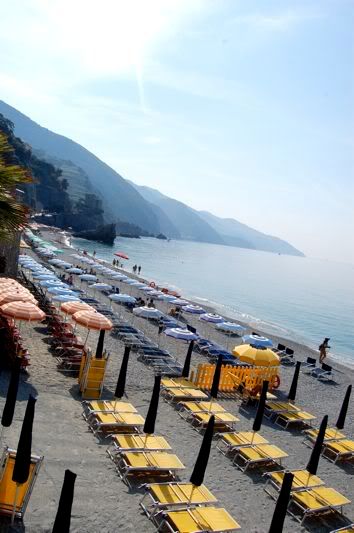 Monterosso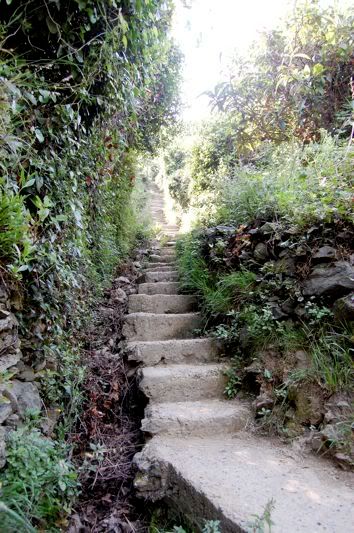 Steep steps on the trail


Handsome (and sweaty) hiker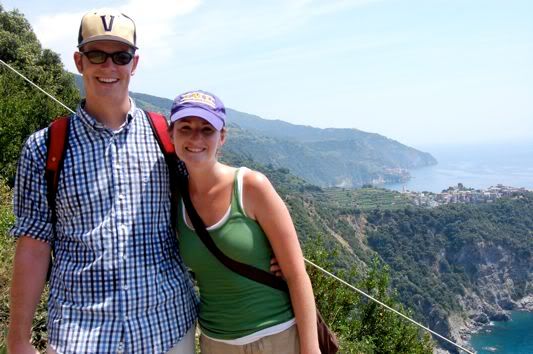 If you look closely, you can see the sweat stains
I know it's really shot in Hawaii, but LOST...anyone?


Not my prettiest picture, but pretty landscape!


Vernazza
Vernazza
A little bar on the mountain between Vernazza and Cornigilia...best Gatorade I've ever had!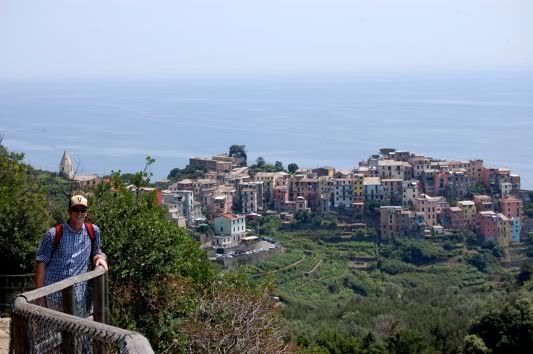 A beautiful (and rather muggy) day!