Here we are...the
FINAL
Europe Vacation Recap post.
So far I've written about
the trip there
,
Bern
,
Florence
,
Genoa
,
Cinque Terre
,
Nice
,
Bike Tour in Nice
, and now, Geneva, Switzerland!
Geneva, as you may remember, is where we flew into, but we spent no time here. We took the train directly to Bern. We spent two days here at the end of our trip, and again, I was smitten with Switzerland. The cleanliness, the cooler temperatures, the well dressed men in suits....I was a fan.
We stayed at
Hotel Bernina
here, and in many ways it was like the hotel room in Bern, very sparse, but very clean. And again, a wonderful bathroom. We really lucked out in the bathroom department on our trip. Many of my friends have shared awful stories about the bathrooms they had in their Hotel/Hostels in Europe.
And when we turned the TV on, this is what came up...a nice way to greet us!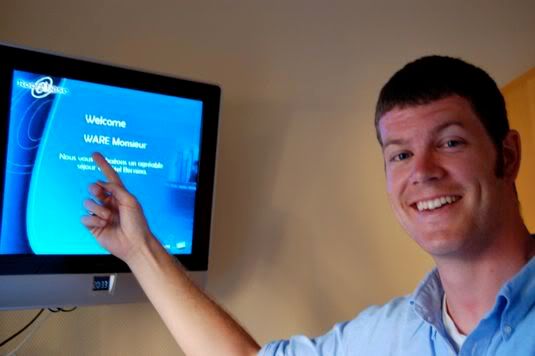 After getting checked in, we found a a little brewery on our block for dinner. We enjoyed dinner with a few beers here.
It was an interesting dinner because the World Cup Semi Final game between Spain and Germany was on. The people in the bar were going craaaaazy. When the game ended, it was total chaos on the streets. Funny considering we were in the French speaking part of Switzerland. Those Europeans love their soccer.
The next morning we went on a city tour through the city's tourism office. It was only 8 CHF a piece, a great deal for the tour we got!
Initially I was a little nervous after the bike tour in Nice, but I knew it would be okay when the tour guide showed up and she was a 70 year old woman. I let out a big sigh of relief.
Our favorite part of the tour was when an Irish man asked her "Where are all the poor?" I suppose this was asked since we saw no beggars or homeless here, and everything seemed to be very expensive. The tour guide responded with, "We don't tolerate them here." Take that little fact about Switzerland as you will.
We saw many historical, beautiful buildings, and a Cathedral that is called the Cathedral, but is actually a protestant church now. John Calvin had a big impact on this country in the 16th century during the Protestant Reformation. That's your history lesson for the day!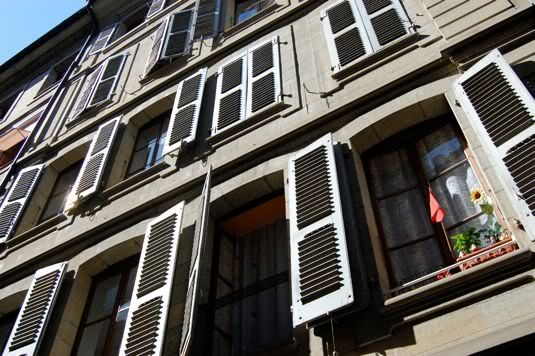 After our tour we had paninis from a lunch truck called Mr. Panini. The line was long, so we figured it would be a good choice.
And it was SO good. I went with artichoke again, and it didn't disappoint. I was also a fan of the fresh sprouts they put on the sandwich. But then again, when am I not a fan of sprouts?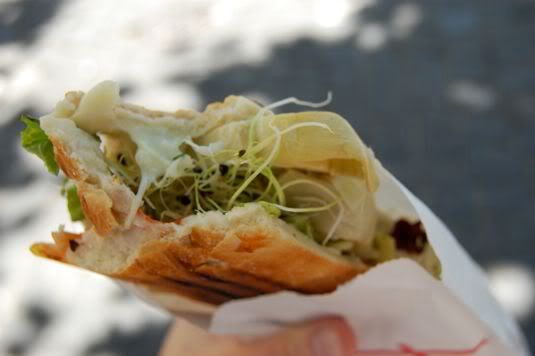 After lunch we did some walking around the city on our own. We visited the Water Jet on the lake. This water jet is just a tourist attraction, but at what time was of use to the city. According to
Wikipedia
, the jet puts out 1849 gallons into the air at any given moment, and it shoots out at about 125 miles per hour. Pretty intense, to say the least.
And there were swans! Many, many swans.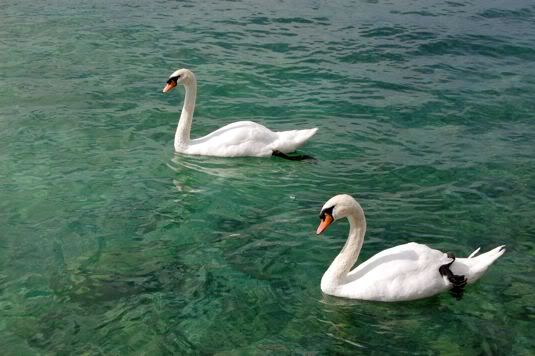 And then there was this building. Don't know what was in it, but it's one of my favorite pictures from the whole trip.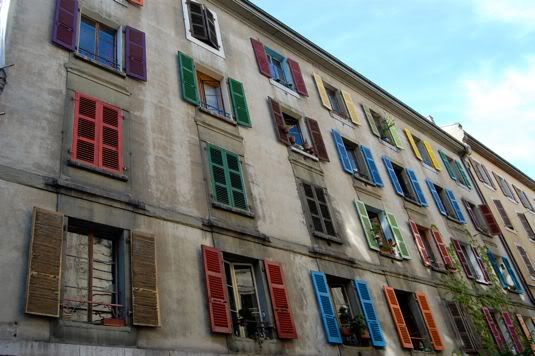 And a mirror shot, just for the heck of it...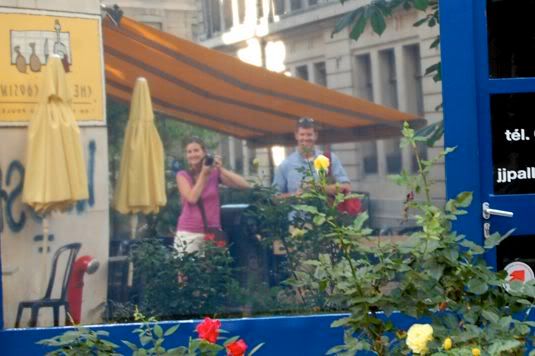 And then dinner out. J got another local brew, this one was a Calvinus beer, named for the famous John Calvin. And I was a sad girl because I just wanted a soda with ice.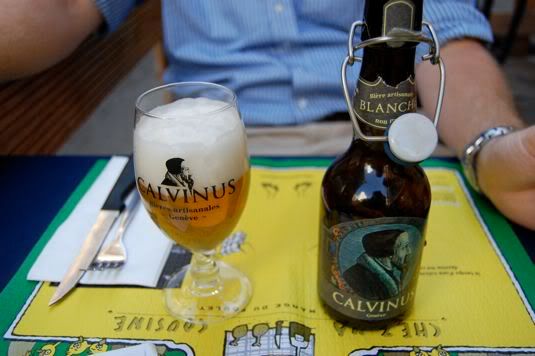 And that my friends, is where the trip comes to an end! We went to bed early since we were waking up at 4AM for our flight the next day.
And as mentioned before
, we had a long flight home, and once arriving in Philly, we quickly found that our luggage was still in Europe. It eventually showed up, but US Air is still on my naughty list.
Thank you friends for reading my long winded posts about our trip! I want to have the memories documented for us, but it's been fun sharing them with you all.
If you are planning a trip to any of the places we visited, please let me know if you'd like any hotel or restaurant info. I did my best to put in links, but I don't mind offering up help!