Over the weekend we attended our first wedding of the year. In 2009, we were invited to 9 weddings, and while we loved watching so many of our close friends tie the knot and celebrate with them, it's been kind of nice to only have two weddings on the calendar for 2010.
The wedding was for a friend of J's from his church youth group. It was held at a beautiful old home in the mountains of West Virginia that belonged to the bride's family. This home has been in her family since the Revolutionary War. Lots of history at this pretty wedding!
Since the wedding was in the country (and I mean WAY OUT in the country), we stayed at my college town the night before. The nearest hotel in West Virginia was 45 minutes from the wedding site, and my college town was just 1 hour and 15 minutes. And really, I love any chance I get to visit Harrisonburg, it's one of my favorite places in the whole world!
We went to dinner at one of my favorite H'burg restaurants (Dave's) after we checked into our hotel, and as we were walking I saw someone waving at us. Turns out one of my best college buds and a former roommate was there with her fiance. They were in town for the weekend to just get away and enjoy the mountains. We had a fabulous dinner together catching up and hearing about their upcoming wedding.
After dinner J and I went to
Kline's
for some ice cream!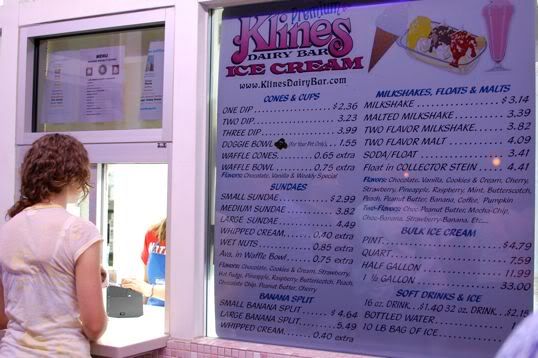 Kline's is a local favorite. It's an old soft serve ice cream shop downtown that only has 3 flavors at a time: chocolate, vanilla, and the flavor of the week. Some of their flavors of the week are incredible (Pumpkin, Peanut Butter Cookies & Cream) but on Friday the flavor was Banana. Lame. Neither of us are banana fans.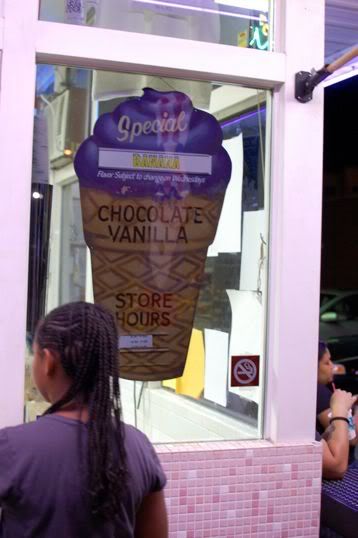 We both ended up getting milkshakes. It ended up being a fabulous choice!
We woke up early on Saturday and drove west for the wedding. They really lucked out with weather. It was a gorgeous day and the rain that they were calling for held off all day.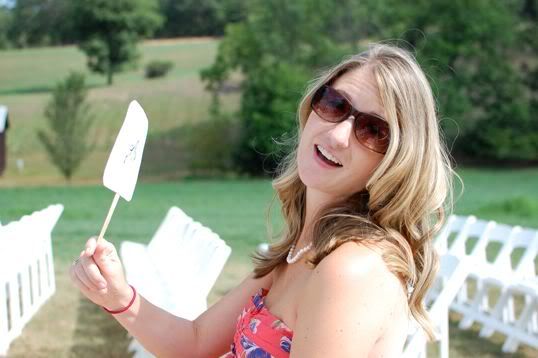 And the bride and groom were so classy. The men all wore seersucker suits which J an I both loved. Seemed very appropriate for a daytime summer wedding that was outdoors.
They had the reception under a tent on the other side of the house. I love a wedding that requires no travel between ceremony and reception!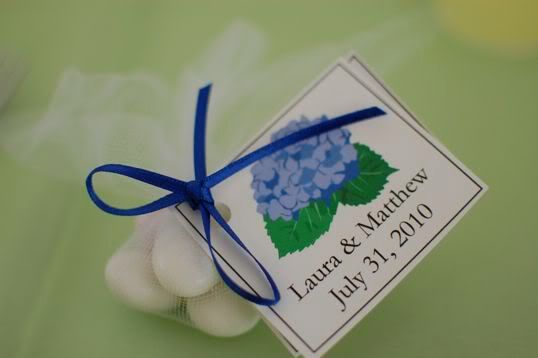 And yours truly with her handsome date. My dress was purchased in France. One of my only souvenirs from
the trip
. And yes. I used the "curl down" on my hair. Please refer to
THIS
video from
Amy
if you don't know what I'm talking about!
And this would be my husband with his father...they sort of matched!
All in all...a beautiful wedding and a great weekend away in the mountains. Makes me miss living there. If all goes according to my life plan, we'll be back there one day!
Congrats Laura and Matt!