Today for
Teacher Week
on Abby's Blog
(which I am loving, btw!), the theme is Classroom Tours. Unlike a lot of the teacher bloggers out there, we don't start until September 7th, so my room is still a big ol' mess/work in progress.
Since I am switching to 5th grade this year, I also have to switch classrooms. I have now put in close to 15 hours in my new space, but almost all of that time has been dedicated to cleaning out the JUNK (yes, 4 giant trashcans full of it) of the previous teacher in this room. It's been a pain, to say the least, but I'm slowly making progress.
So, instead of a tour of my new classroom, here are some pictures from last year's room when I was in 4th grade. Last year I taught all subjects, but in 5th grade I'm teaming and only teaching math and science. I probably won't have the big reading corner like I did last year.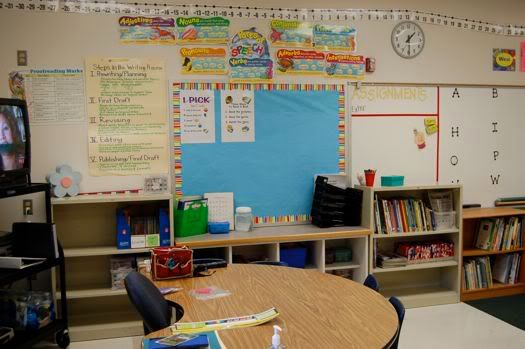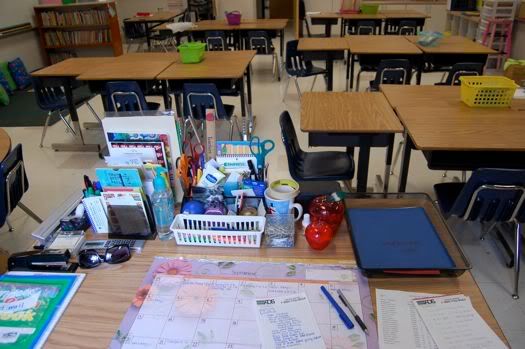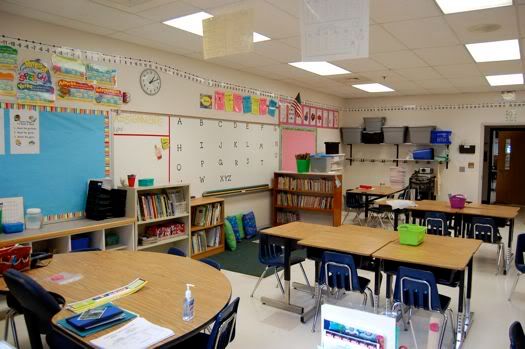 Here is the place my room is in now. Keep following my blog, because I promise to share the finished product in a few weeks once I've completed it all! Also, you'll notice the Smartboard isn't up yet. However, we've been promised that they'll be up by the end of September. I had one at my old school, but this will be my first time with one at my new school. I've missed it so much!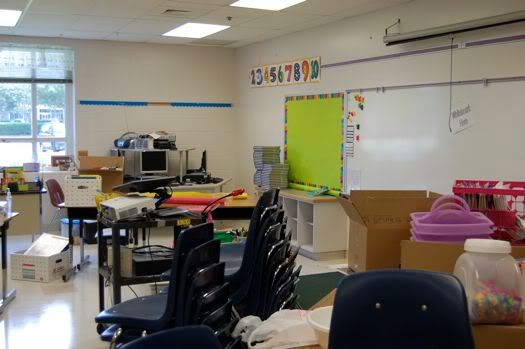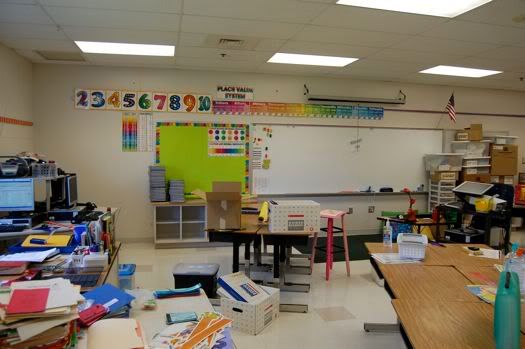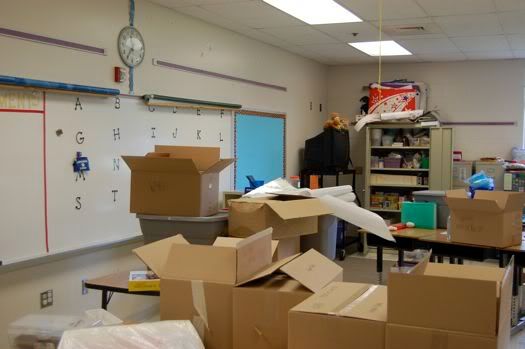 I have a long way to go! But give me a few weeks and it'll look darling!