This weekend I went to Arlington, VA to visit my best friend Tyler. We spent Friday night enjoying dinner and drinks with her boyfriend, and afterward she and I went to see
Morning Glory
(
so
cute! I love Rachel McAdams!).
Saturday was our touristy day!
I have been to DC probably a dozen times in my life, but it had been awhile since I'd visited all the monuments and done the touristy thing in the city. And since Tyler and I are both elementary teachers living on a teacher salary, we knew we wanted to enjoy our weekend together without spending lots of money. All of these factors plus the gorgeous weather Saturday meant it was a perfect weekend to sight see.
We saw the White House...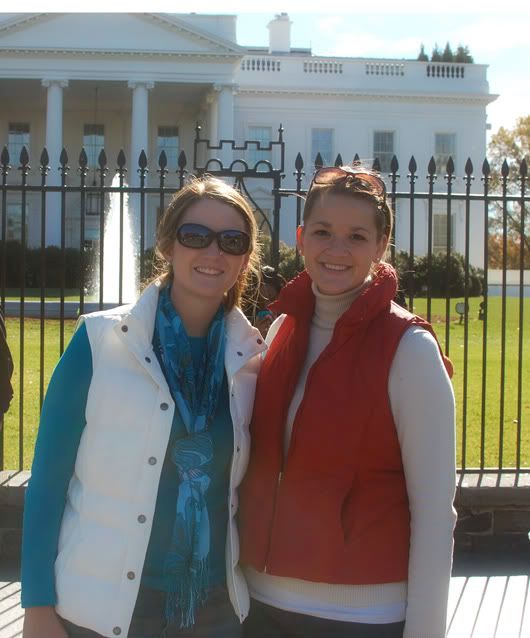 The Washington Monument (which Tyler claims if you look straight up at it from the bottom, it looks like it's going to fall over)...
Honest Abe...
The World War II Memorial...
The Korean War Memorial. It is hauntingly beautiful...
And The Vietnam Memorial Wall....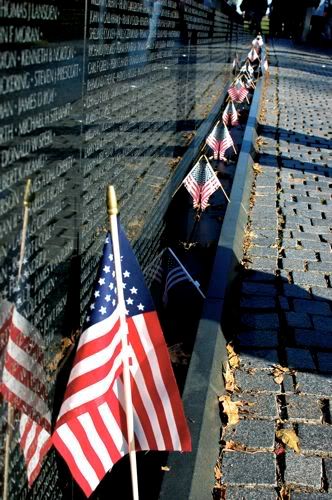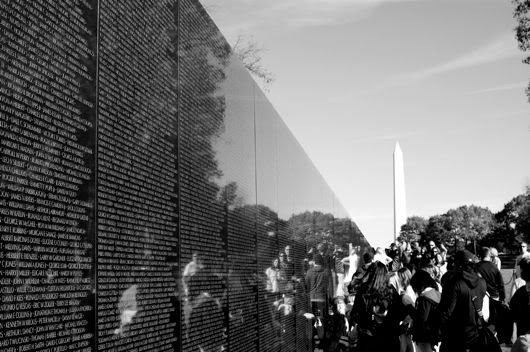 It was so fun being a tourist this weekend...and spending time with one of my favorite friends!