We spent Christmas morning with J's family. He has a two brothers, a sister, and his sister has three girls and one boy. It's a big group! We started the day with a big breakfast.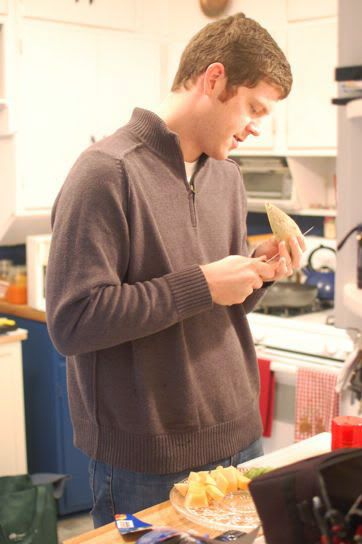 After eating, it was time for presents! And there were LOTS of presents...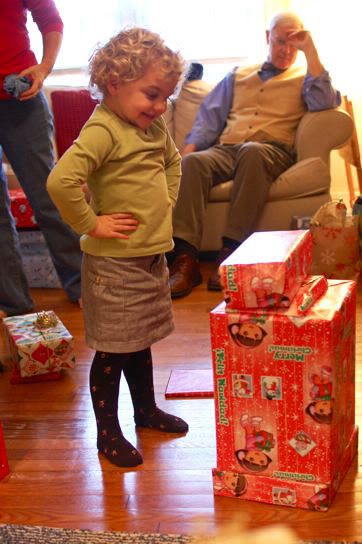 There were a lot of Dora presents for our littlest niece, and she cracked us up and wouldn't open any gifts for her if they weren't wrapped in Dora paper. She also got a pair of Dora boots...I think this was the year of Dora for her!
J and I were given so many great things. His whole family is so generous and it was really nice spending time with all of them.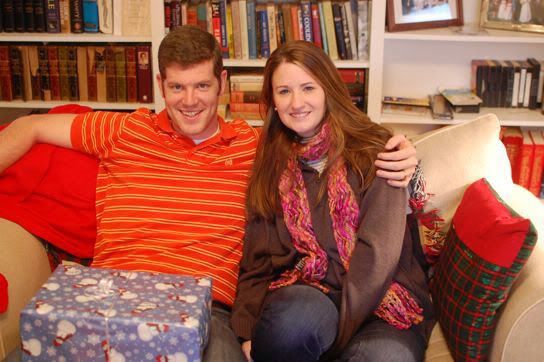 I am so mad I didn't take a picture of it, but we got a necklace for my sister in law with all of her children's names on it from
The Vintage Pearl
. It ended up being beautiful! It was probably the gift I was most excited to give!