Like I mentioned the other day, our families live in the same town, so it's really easy for us to see both families at the holidays. While we did spend majority of our time with J's family, we definitely got to celebrate with mine too.
On Christmas Eve it's a tradition for my family to go to a movie. My little sister can even go back and tell you what movie we saw on every Christmas Eve since 1990. I don't know how she can remember. This year's movie was
True Grit
...a great film and it was loved by everyone, which says a lot since we had a large variety in our group. I highly recommend it!
Another nice thing about the movie was we got to see my little sister and her boyfriend. They headed out around lunch time Christmas day to go to see his family, so the movie was the only time I got to see them. She brought my present to the movie and she got me the cutest mojito glasses at
Fishs Eddy
. I think she's bought all my gifts there since moving to NYC three years ago, and I have no complaints. She always finds the cutest things!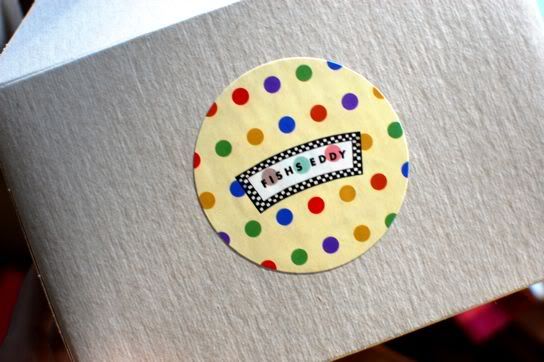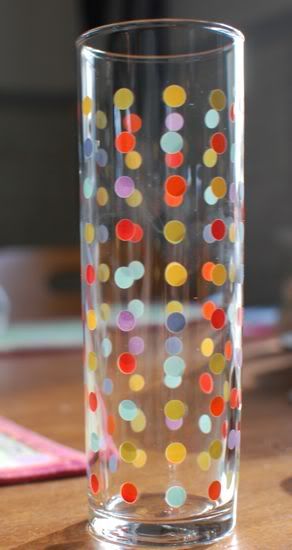 Since we spent Christmas morning with J's family, we headed over to see my parents and my little brother in the evening. It was nice and low key, and we had a lot of fun exchanging gifts and enjoying a great dinner prepared by my mom.
My mom holding up her present from us. I got her a duffel bag from my dear friend's shop,
Whitney Caroline Designs
. My mom LOVED it!
I was so excited to get nice salt and pepper grinders. They're just from Costco, but this foodie wannabe needed them!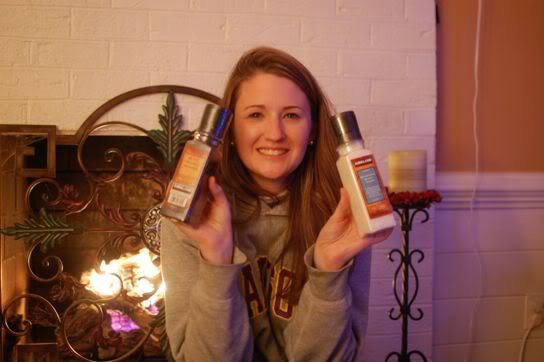 We got my dad a subscription to Netflix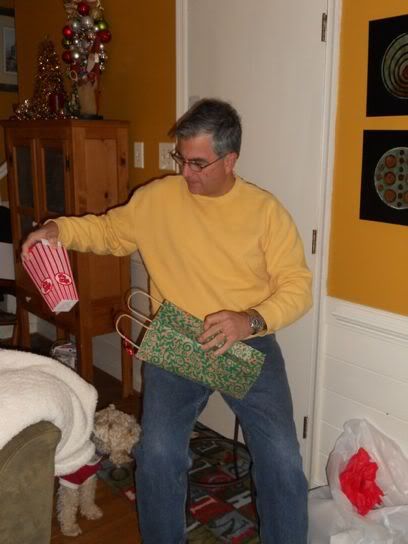 And I loooooove this canvas my mom got us using the picture from our
Christmas card
!
And this little guy had a blast...can you tell?
Mom's beautiful table setting and Christmas decor set up for dinner...
After dinner we played a big game of
Farkle
. It's a dice game that my dad loves and has been playing for years. He shared his funny stories about Farkle with us from when he's played in airports all over the world, and although J and were both losers (everyone else won a round), we had a great time.
We woke up on the 26th and the snow was was still falling, but very lightly. Richmond got about 5 inches of snow and it was beautiful.