A lot has happened in the last few days! Instead of piling it all into one post, I'm going to break it up a little.
Last Wednesday was my last day of school (and boy oh boy, it was a long migraine filled day). As soon as the day was over, J and I headed to Richmond to be with our families. I went to my parent's house for the night to attend my mom's ornament exchange. It was fun seeing a lot of my mom's good friends and two of my close friends who were in town for Christmas. I love seeing my family at Christmas, but I love that I get to see all my good high school friends during this time too!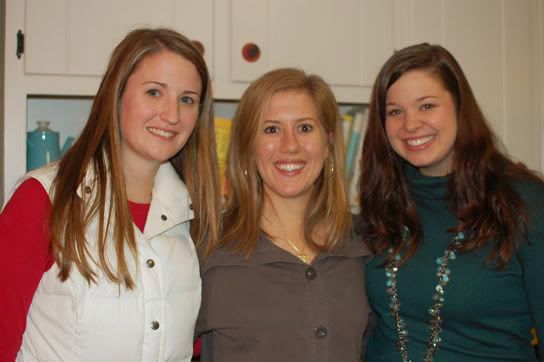 Me, Erica, Sarah
I ended up getting an adorable little fish ornament. I'm looking forward to hanging it on our tree when I get back home. I will say though, ALL of the ornaments were adorable. I would have been happy taking any one of them home.