Look what we did Saturday...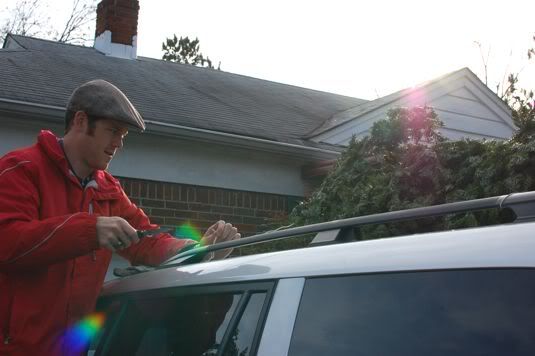 This is going to be our third Christmas together as a married couple but it's the first year we've gotten a tree for Christmas. Two years ago we were in our little apartment and then last year we moved to our house two weeks before Christmas. Moving and boxes and unpacking + a tree? That wasn't going to happen.
But not this year. Now we're happy Christmas Tree owners!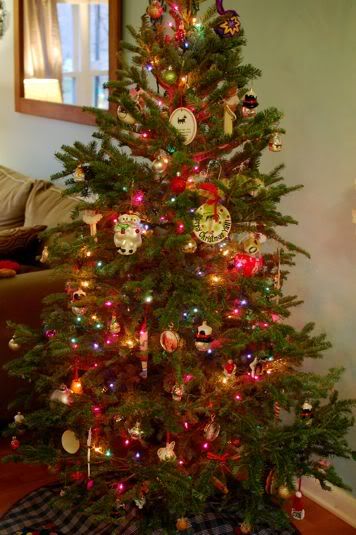 And now I must take a second to share another batch of ornaments I love...I got this one from my sweet friend
Whitney
at her ornament exchange the other night. I am in love! I will forever think of her (and hear her voice!) when I look at this ornament.
And this ornament is "Our First Christmas" ornament from 2008 from my Nana. It was exciting getting to display it for the first time!
Doesn't this post make you want to get a big cup of hot chocolate and cuddle up next to the lights of your tree? Or is that just me??