Today was our first snow day! One the of best perks of my job. There's nothing like getting a call at 5am saying that school is closed.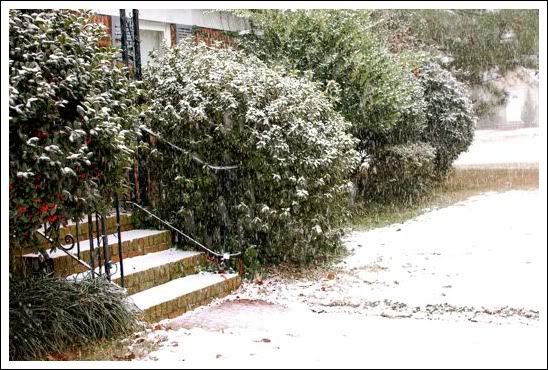 I'm trying not to think about the make up day...that only makes this day not so fun. Instead I'll just focus on the fact that I got to hang out at home all day.
I spent the day mostly just doing things around the house and watching little Layla frolic around in the snow (like a maniac).
I got a few presents wrapped....
And then I made a batch of
Pioneer Woman's Chex Mix
and I've been munching on that all afternoon as I've watched movies and TV. What more could you ask for in a snow day?
Anyone else enjoying snow today?