I know it's a little late, but I don't care! We had a fabulous Thanksgiving in Richmond with my family this year. We spent the day with my mom's entire family like we do every year and it was so nice.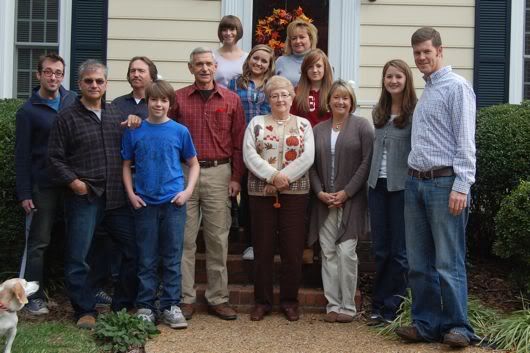 My grandparents...
My mom had quite the spread of food this year. And I'm so proud of her...she used a PW recipe for the mashed potatoes and used PW's butter rub on the turkey. It was delicious!
My little sis setting the table for 13...We ate in the family room since it was long enough to hold two big tables. My mom wanted us all to sit together this year and this is the only room in the house that could hold us all at one table.
Enjoying the meal...
And of course...lots of dogs! Between my parents 2 dogs, Layla, my sister's beagle, and my uncle's dog, we had 5 pups there for Thanksgiving. It made doing the dishes very easy!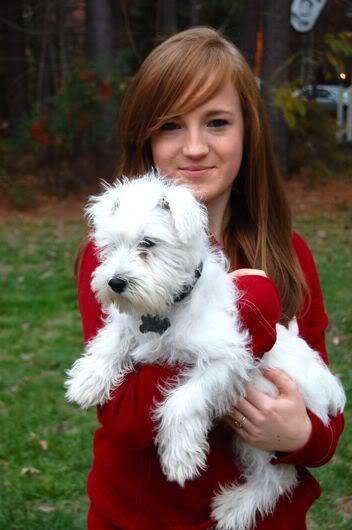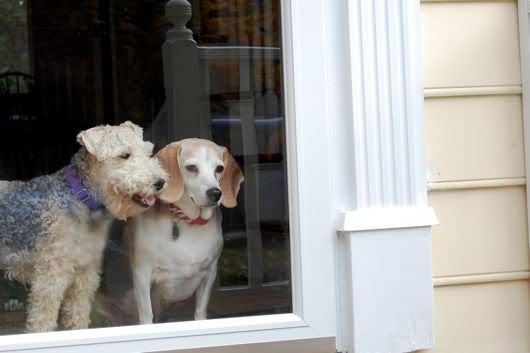 On Friday my mom and I spent the day shopping. We didn't get up early for the crazy deals and lines, but we made a trip out around noon. It was crazy out there, but we still had fun. I like to go out on Black Friday because of the hustle and bustle...J thinks I'm crazy. He is not a fan of crowded places.
Friday evening I met up with some of my high school friends and their boyfriends and husbands for some birthday drinks. One of my best friends from high school has a birthday the day before mine. It's nice that we can usually get together over the holidays.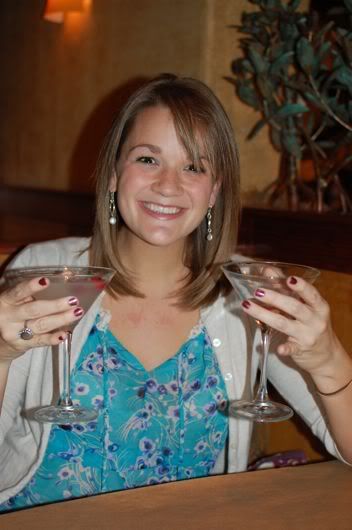 And one last story...when my friend Tyler showed up to pick us up to go out, we get in the car and she pulls out 3 CANS of Four Loko...you may have heard about this stuff on the new lately. If not, just google it.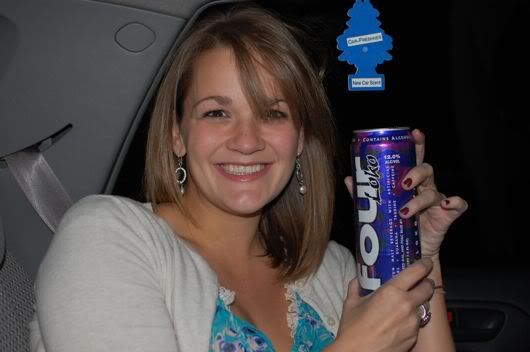 It really just tastes like carbonated Kool Aid. Nothing special. I only had a few sips and they were nothing that special. But I must say that out of the three I tried, the purple one was my favorite...mostly because it tastes like Dimetapp, my favorite medicine ever. Is that odd? Probably...