Do you ever go back and look at old photos in your photo archives on your computer and then just die laughing when you see something you totally forgot about? These two are from an album of pics I took in Nashville back in February 2006. J went to college in Nashville and I made many a trips to visit him. As we were driving downtown on this particular trip, we saw this truck...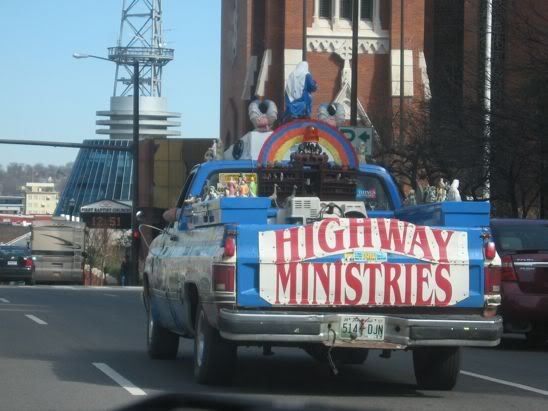 I can't believe I haven't shared this before now.
There's
so
much to take in in just 2 photos.
I am a Christian.
And I consider Jesus Christ to be my Savior.
But
this truck...I really don't have words.
So glad I had my camera in my purse as we passed him on the road that day.