Back in October J and I decided we wanted to have a little NYE bash at our home. I was excited to order real invitations (no evites for me!), make a lot of delicious food, use some of our serving dishes that rarely get used, have some drinks, and celebrate with a handful of friends.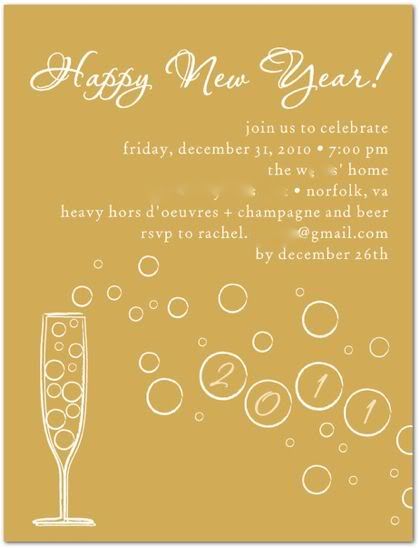 invites from tinyprint.com
And celebrate we did! We had four other couples come over, played some catch phrase, scared Layla with the noise makers, and ate more food than we probably should have.
I spent most of last week prepping food for the party, which made the day of very stress free. I had most the dishes prepped and really just had to put most things in the oven on the day of. I am not normally a planner, but in this case I was sure glad that I planned ahead. It made it much easier.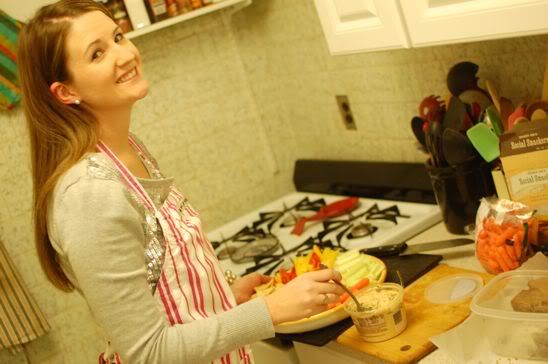 I did a lot of appetizers and a few sweets. I didn't think it was possible to do dinner, mainly because we don't have the space for 10 people to sit down to eat a full meal. But lots of appetizers ended up being perfect. Here's what I served...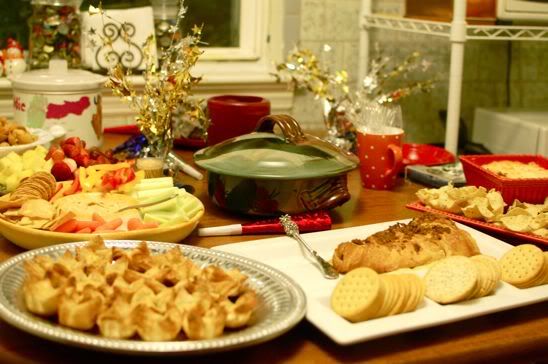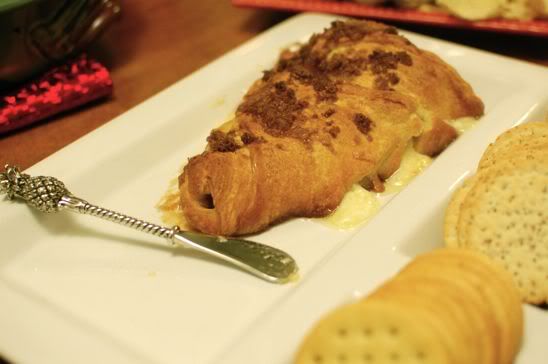 Baked Brie and Crackers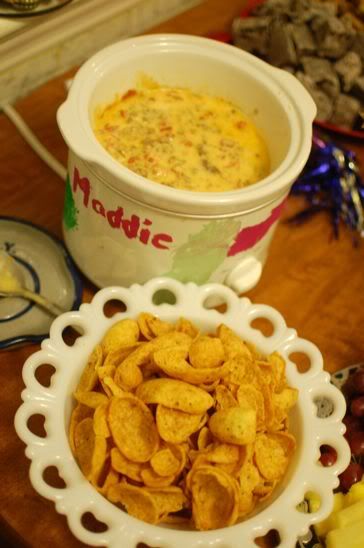 Sausage Queso Dip
with Frito Scoops (in the mini crock pot painted by my niece!)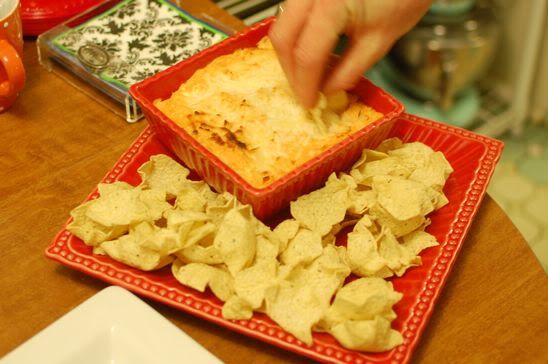 Hungry Girl Buffalo Chicken Dip
Scallop and Jalapeno Bites, courtesy of Trader Joe's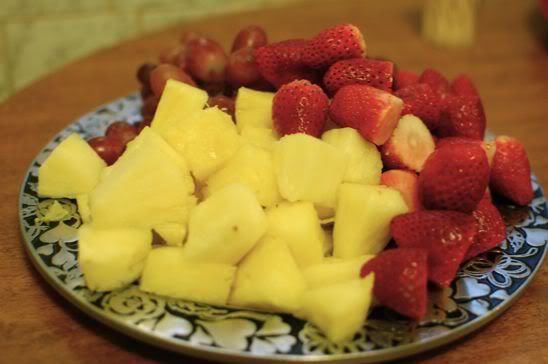 Fruit Plate
Veggies, Pita Chips, and Hummus
Sausage Balls
Cookies and Cream Fudge
&
Chocolate Oatmeal Bars
I had also planned to make
PW's Holiay Bacon Appetizers
, but I kind of forgot to put them on a drying rack to bake, and the crackers just got soaked in bacon grease. Oops! You live and learn!
Fun times were had by all...here's me and my main squeeze, ready to start the new year:
And just for laughs, I have to tell you about these hats...
Clearly it was a New Year's Eve Party, not a birthday party. But when this busy girl went to the Dollar Store to buy noise makers, she saw these party tiaras right beside them. In a rush, I picked them up, thinking they said "Happy New Year" and they'd be perfect for the party, When I got home, J opened the bag and asked why I bought "Happy Birthday" hats. We made the best of it and wore them anyway...it provided for a few laughs for everyone!