Another week is here, and another week of meals have been served. Overall, this week was okay. Nothing spectacular, but it was mostly good. Let's begin...
My Meals:
I make this probably once a month, but there's a good reason. A few good reasons, actually. It's delicious, it's easy, and best of all, it's healthy. I love so many of the recipes from
IGE blog
. She is health conscious but still makes great food.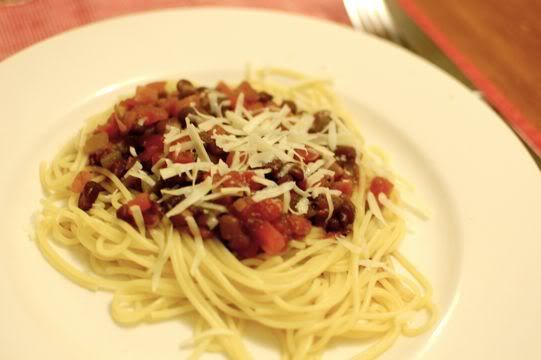 This is another recipe from my mom. It's fairly low in calories and fat, and vegetarian friendly. I posted about it a year ago in a post on here, but the link above will take you to the recipe on my Tasty Kitchen page.
J's Meals:
This really was that yellow thanks to to turmeric in it. It was tasty, but rich. It had a lot of flavor. A bread or pita would have gone well with it to break up the flavor.