Well hello there February. We're done with the first 31 days of the year and I'm already a little confused as to where they went.
I know some hate February because it tends to be a cold, stagnant month. Life can be bland, and it can be boring when the days are short, and the weather is cold. But I really kind of like February. I think it's the fact that it's 28 days. And when it's a leap year, I especially love February.
This February will bring some good and bad.
The not so good will include another trip back to the dentist for some work done on a tooth that had a root canal about 12 years ago (yikes), it's the most painful month of school to get through (any other teachers agree?), and as mentioned above, the weather tends to be quite cold.
But the good, will be very good! There will valentine's day candy and m&m's (obviously), exchanging of the most adorable valentine's with my 5th graders (I can't wait to share the ones I picked out), I hope to finish
Lonesome Dove
, we're starting a new book for the
book club
, and I'm going to participate in a fun photography project via
Willette Designs
...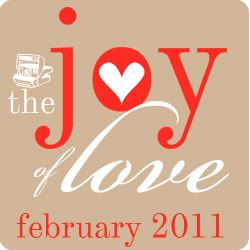 What's going on in your world this month?