This week we've got three cooks in the house. Me, J, and my mom!
My Meals:
How can you not love a pork shoulder marinated in coke, brown sugar, and salsa?
Lemony Chicken Saltimbocca and Sauteed Green Beans with Lemon
What a great meal!
For the Love of Cooking
never let's me down with her meals! This chicken was fantastic. The lemony sauce was the best part.
Sauteed Green Beans with Lemon:
Heat EVOO in a pan
Toss in fresh green beans and lemon juice from half a lemon
Saute for 5-10 minutes, depending on how crispy you like your green beans.
Top with a sprinkle of s & p
Taco Mac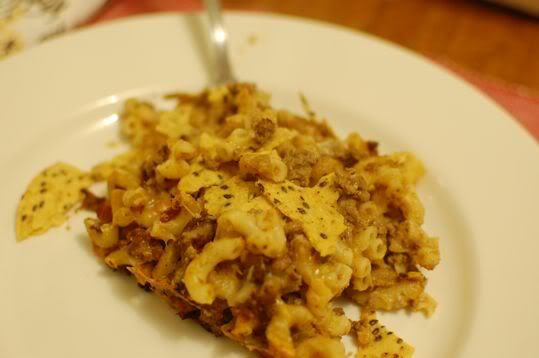 Tacos? And Mac and Cheese? Why yes please! I made a teeny change to my version. Instead of using evaporated milk, I used plain greek yogurt. Cuts out calories and fat and helped make it a little more creamy. I also threw in a can of diced green chilies since we had them in the cupboard.
J's Meals:
Burritos!
Inside my burrito
All rolled up!
We had so much leftover pork from my Cafe Rio Salad, that making pork burritos seemed like the next logical thing to do! We made ours with brown rice, black beans, green peppers, onions, tomatoes, cilantro, and cheese!!
and....PIZZA and garlic rolls!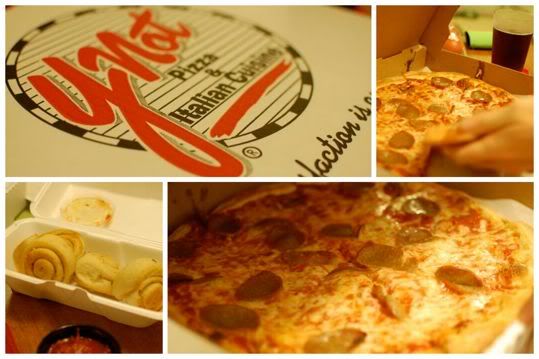 Friday night we needed an easy and delicious meal and pizza was just the natural choice. WIN! Since J was the champ who went out to pick it up so I could stay on the couch in my pj's, we'll call this his meal!