Lots of delicious food going on in our house this week. And in addition to some great meals, we had some fabulous snacks going on last night for the Super Bowl.
My Meals:


Blue Cheese Burgers topped with Caramelized Red Onions
Sweet Potato Fries
Sauteed Zucchini (recipe below)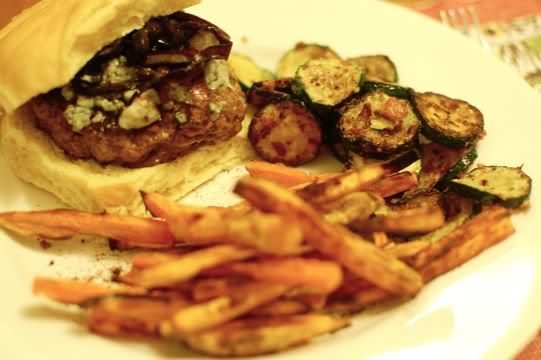 Sauteed Zucchini
1. Cut zucchini into thin slices
2. Put in skillet with a tablespoon or two of EVOO and salt and pepper over medium high heat.
3. Top with a spoonful of grated parmesan cheese.
4. Cook until brown on both sides.
Southwest French Bread Pizza
I was inspired to make this after reading something about black bean pizzas in this month's Real Simple. I sort of went with the idea and threw in a bunch of things that I love. Turned out greeeeaaaat! Check out my link on Tasty Kitchen for recipe!
My "cheat meal"...Pork BBQ from Trader Joe's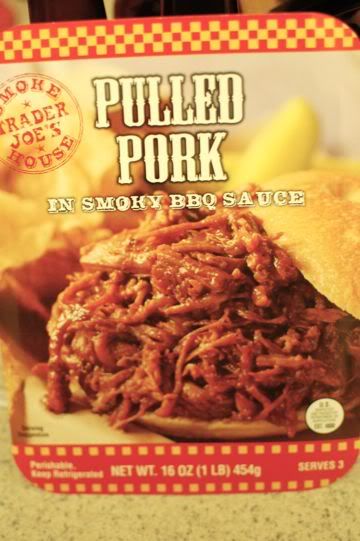 This is a great, quick meal. I knew we'd have extra buns from the burgers so I stopped by TJ's and picked this up so we could use the extras. It literally takes 5 minutes to prepare and it's GOOD.
J's Meals
:
Mongolian Pork with Edamame and White Rice
But clearly, he subbed pork for beef. MMMMM!
Spaghetti with
Crusty Italian Bread
Spaghetti recipe is from a family friend, so I don't feel comfortable sharing. The bread on the other hand...bookmark it and make it with your next red sauce meal. This was yuuuuuumy!
Black Bean and Sweet Potato Chili
with
Corn Bread
...plus cheese and crackers, summer sausage, and Wisconsin beers in honor of The Packers!
And some cheeseheads!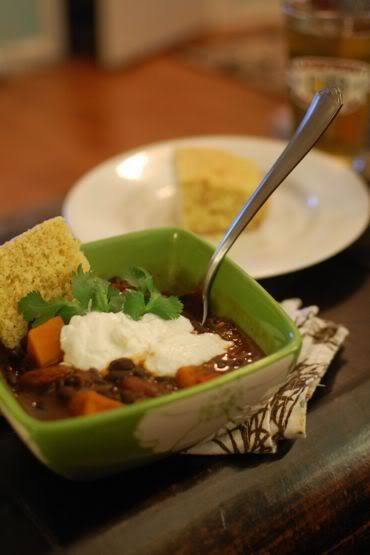 What a great vegetarian chili! Different from our usual chili and we'll definitely try it again.
We visited this brewery (
Lakefront
) in Milwaukee back in 2009 and found their beer on Saturday.
Naturally, we had to enjoy it while watching the the game!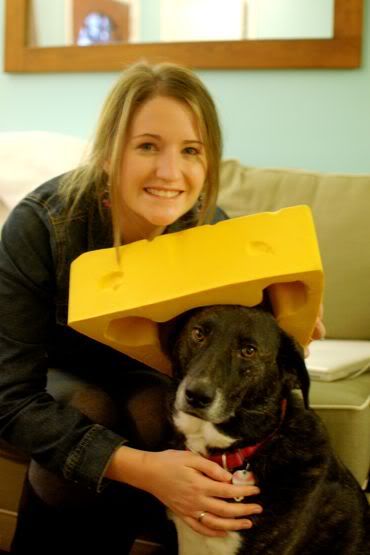 If only we had had some squeaky cheese curds to enjoy with The Packers victory!