I know it's Monday...but Menu Monday will have to wait till tomorrow and be Menu Tuesday. Today I'm all about the love!
What a Valentine's Day it's been! As an elementary school teacher, it's hard not to love this day. When you get to exchange little paper love notes with 24 sweet kids, you sort of have to love it. Back in early January when Valentine's decorations first made their way to the shelves of Target I snagged these
cute
valentines for my kids.
It's
Olivia the pig
! If you are not familiar with Olivia, she's only the sassiest and cutest pig around. There are a number of story books written about her. I love them all!
Olivia Forms a Band
is my favorite. This picture kills me every time.
My Olivia valentines were a hit. Are these not the cutest?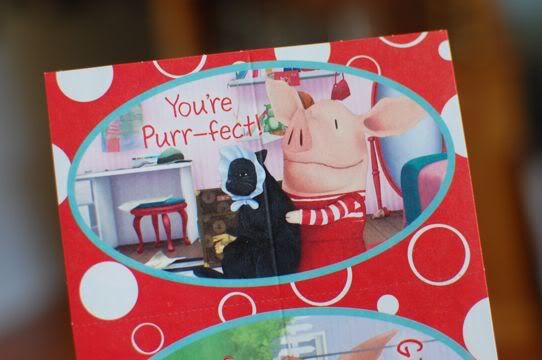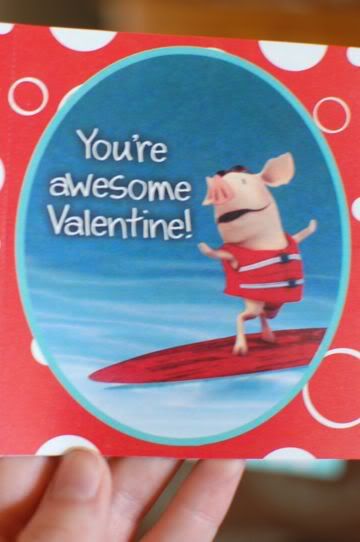 I don't know how I'll ever top these in the future. It probably isn't possible.
And my sweet students were kind in return. They all love treating their teacher well on Valentine's Day...
Who doesn't want a chocolate rose? Or boxes of nerds and bags of skittles and Shrek Valentines with Shrek tattoos? I am a lucky girl.