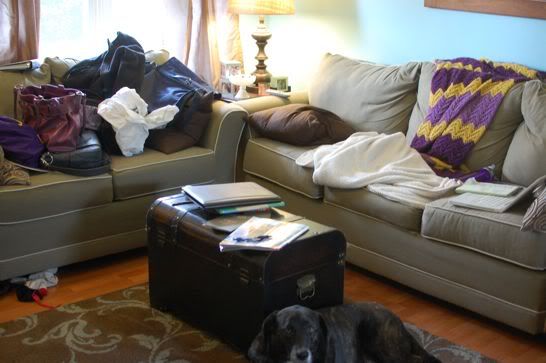 This picture sums up my life right now. It's kind of a mess.
Thanks goodness that at 3:00 today, I am FREE for a week. No kids, no work, no lesson plans, no tutoring...I cannot wait. Maybe I'll finally clean up this "space" that was at one time a living room. Maybe. Or I might just lay on that sofa all week watching movies and drink hot tea and read books and play words with friends. The possibilities are endless.
And I should also share that
my most favorite TV show
returns to NBC tonight. I don't even think I can handle the excitement.
So goodbye to my messy life and hello to resting and a BREAK!