My Meals: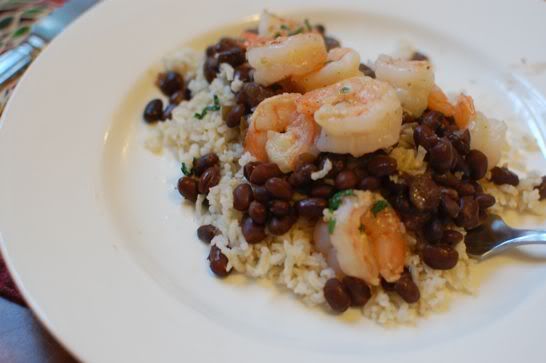 This is one easy, healthy, staple in our menu rotation. I serve the shrimp over Trader Joe's cuban black beans and brown rice. Very filling and delicious!
Hot Dogs,
Sweet Potato Fries
, and Cole Slaw
Due to Sonic's new campaign for hot dogs, I have been craving a hot dog night for quite some time. This week we made it happen and YUMMMM! And I'm pretty sure nothing goes better with hot dogs than a hot batch of sweet potato fries. Am I wrong?
Pasta with Tomato Cream Sauce
with a mixed greens salad
Thank you again Pioneer Woman for another fast and easy pasta dish. I love spaghetti and love to switch it up with different variations. This was another fun version. I served it with a mixed green salad with artichokes and white beans. I topped the salad with my favorite
lemon vinaigrette
.
J's Meals: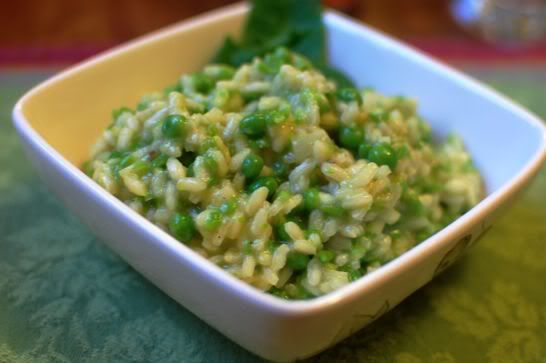 Such a tasty vegetarian dish. Very different from all of our other risotto recipes.
Penne and Sausage Casserole
There's lots to love about this meal. J halved the recipe and we still had 3 containers of leftovers of lunches.
Rosemary Beef Skewers
, Cous Cous, and
Skinny Tzatziki Sauce
I'd be perfectly happy if we ate this every single night. I love steak. And grilled veggies. And I REALLY love tzatziki. I may or may not have eaten the last of this bowl with a spoon. Feel free to judge. It was well worth it.