This past Friday was Friday the 13th, and in true Friday the 13th fashion, it served us well...all weekend long.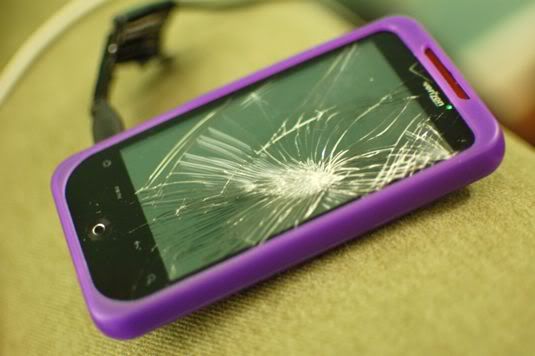 I took my water bottle to school in my purse on Friday morning and by the time I made it to school, the water bottle had dumped about 14 of the 16 oz of water it holds into my purse. I thought to myself, "At least my phone wasn't in there. I just have a wet purse."
Fast forward to Friday afternoon. J needed me to pick him up on his way in from Charlotte because he had to drop his car off at the dealer for some problems it was having. I thought I'd bring the dogs with me to go get him, so I leashed up the dogs and got ready to go. Because my purse was still a soaking mess from my morning incident, I carried my phone and wallet. While loading the dogs in the car, one twisted around me causing me to drop the phone flat in the driveway and SMACK. Broken phone.
Saturday morning we got a call from the car dealer and they had no luck diagnosing the problem he took it in for. Always nice and comforting when he's driving 650+ miles each week.
Add to this the fact that our drier decided to stop working this morning. And J had a pile of clothes that were soaking wet to take back with him to Charlotte.
It was really the
perfect
weekend
(can you hear my sarcasm?)
.
In the end, I know these things are all little and not a big deal. They're all problems with material and earthly items and in the big picture, we know we'll be fine. But when your husband is home for just the weekend and you just want to be together and have fun, all these little things piling up kind of sucks. Add to that the fact that I don't have a home phone, so I had to buy a pay as you go phone to use temporarily while I wait to get mine fixed. My husband is calling it my drug dealing burner phone. Nice.
Here's hoping my bad luck has run its course and Monday starts off with only good luck. I need a week of happy things!