With J in Charlotte, I am eating a little different from normal. Instead of cooking large meals each night, I'm changing things up a bit. More frozen meals, more simple meals. And my dear friend Kelly and her husband had me over for dinner last Wednesday, as they knew it was my first week alone. This week's meals weren't to healthy (hence the lack of veggies), but I'm hoping to do better this week.
Here's what I prepared in my kitchen:
Cha Sin Bao
(barbecue pork buns)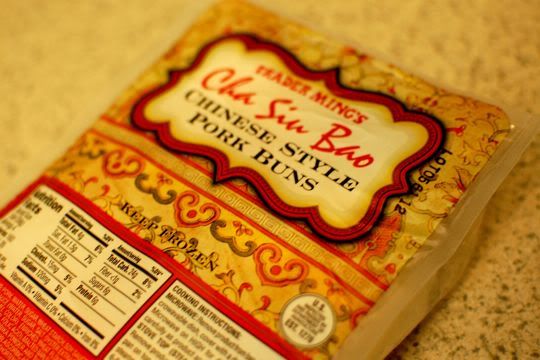 A coworker turned me onto these. I'm in love! Next time I'll probably make green beans with them.
Thai Shrimp Dumplings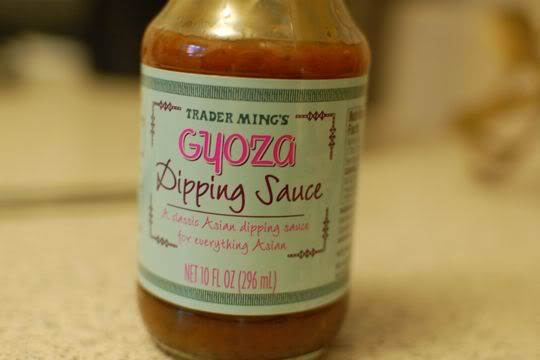 Yum, Yum, YUM! Again, I could have made this healthier, but oh well. These are pretty light and I can make them in a flash.
Gorgonzola Tortellini with Pesto and Roasted Cherry Tomatoes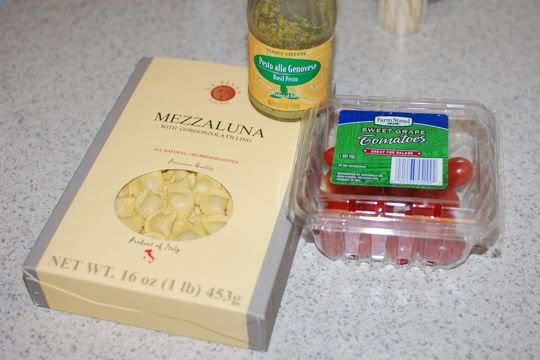 I bought this tortellini at World Market in Richmond over my spring break. It made the perfect meal with some pesto and roasted tomatoes (roasted in my toaster oven, thank you very much!). I broiled the tomatoes in the toaster oven for about 7-8 minutes and threw 'em on top of the pasta. Perfection!
Cooking Light Shrimp and Grits
This is my favorite Cooking Light recipe (in case you haven't noticed already). I enjoyed making this just for myself because it meant there was more just for ME! I didn't have to share this time. Very good chance I'll be making this again this week.
And then yesterday morning, this is where you could find me for about 2 hours...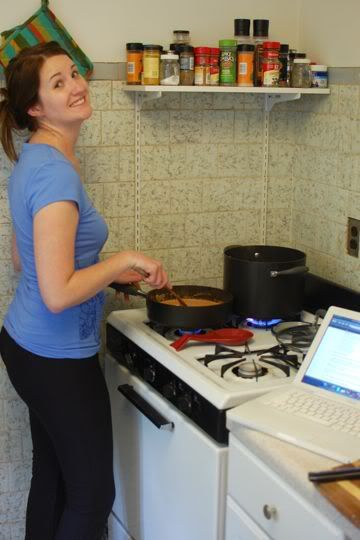 Since J doesn't have a permanent home yet, it's hard for him to cook while he's down in Charlotte. I've been making him food to take back for lunches and dinners. This week he'll be enjoying some....
Pasta alla Vodka (with the full cream and butter!)
and...
My Pasta Salad