Another rather blah Menu Monday. There's one super, amazing, delicious meal in here, so don't give up on me, but overall, it's pretty boring. Sorry to my loyal menu readers!
Highly recommend this quick and frozen meal. Not the healthiest, but very tasty.
Tuesday
I had dinner at the ocean front with these wonderful women. I had grilled mahi mahi (and it was super!) but forgot a photo. Instead I leave you with the pretty faces of my dinner dates!
Top row (L to R):
Stuttering Shell
, Beach Bum and Baby,
Whitney Caroline Designs
,
Naturally Caffeinated Family
,
The Workaholic Momma
Wednesday
Night's dinner was pretty pathetic. But wonderful.
I saw
Something Borrowed
with my friend Helen and devoured a bag of popcorn with a Coke. It was the perfect dinner. And the healthiest.
Thursday
...I was feeling yucky (allergy & sinus hell), and had a big mug of hot tea.
Dinner of champions.
BUT FRIDAY!
Despite dropping my phone and crying like a baby, I made the
best
dinner for J's weekend home
:
Pioneer Woman's Beef Noodle Salad Bowls
. She posted the recipe last week and I knew I had to give it a try. SO glad I did. It was amazing.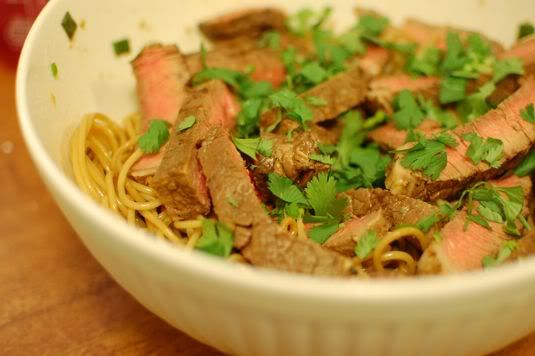 Don't skimp on the ginger or garlic. They both make this meal.
Saturday
we spent the afternoon out with friends (tomorrow's post!) and afterward they had us over for ribs and potato salad. Again, I was a major hog and no photo was taken...again, a Menu Monday fail!
And
Sunday
was another day of cooking for my beloved husband. This week he took back Baked Ziti with him to Charlotte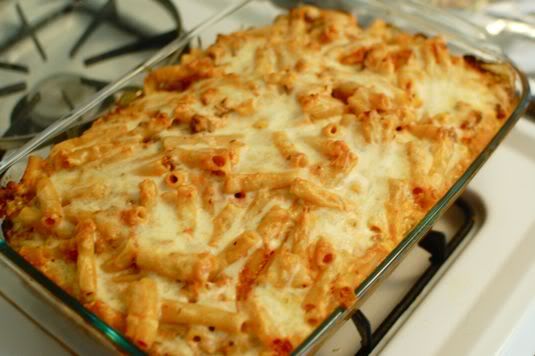 I kind of threw this together sans recipe. I'll post the recipe later this week. Promise!