There was all kinds of great food eating in my home last week. Food for just me, food for just J and me, and then food for a whole slew of people. It was all delicious!
My "single" girl meals:


Gorgonzola Gnocchi with Sausage and Arugula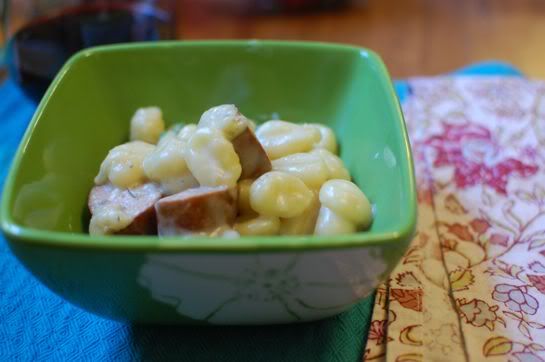 I bought the gnocchi frozen at Trader Joe's. I sauteed some chicken sausage and threw it in, plus some arugula let it wilt a bit in the pan...it was pretty yummy considering I sort of just threw it together on a whim.
Guacamole
& Naan
So healthy and balanced, right? This was one of those "I'm craving mexican" nights, and so I whipped up some guacamole and ate it on top of the frozen naan that I picked up at Trader Joe's last week. I love a good bowl of guacamole!
Skinny Girl Margaritas +
Black Bean and Corn Salsa
+ all kinds of other yummy munchie foods!
Thursday evening I had the pleasure of having a night in with food and skinny girl over at
Angela
's house! We were joined by
Michelle
,
Laura
, and this
BeachBum
. We chatted and enjoyed the food and drink til midnight, when I finally had to force myself home. I will really miss these girls when I move next month!
Twice Baked Potatoes
Ingredients:
2 potatoes

1 8oz container of plain greek yogurt

1 cup shredded cheese (I used cheddar)

2 slices of cooked bacon, crumbled
handful of chopped green onions
1 tsp of garlic powder

1 tbs of butter
pinch of salt and pepper


Directions
:
Bake potatoes until soft, about 2 hours
Scoop out inside of potatoes into bowl
Mix potato with yogurt, onions, bacon, butter, and spices
Mix in about 3/4 cup of cheese
Scoop mixture back into potato
Top potatoes with remaining cheese

Broil potatoes for 5 minutes or until cheese is brown and bubbly



My Meals for J and myself:
Steak Fajitas
+
Green Chili Fritata
These fajitas continue to be one my favorite meals. This steak is SO perfect when you use the marinade. Occasionally I think about becoming a vegetarian, but then I eat this steak and I throw that idea out the window. I couldn't give it up!
Artichoke Ravioli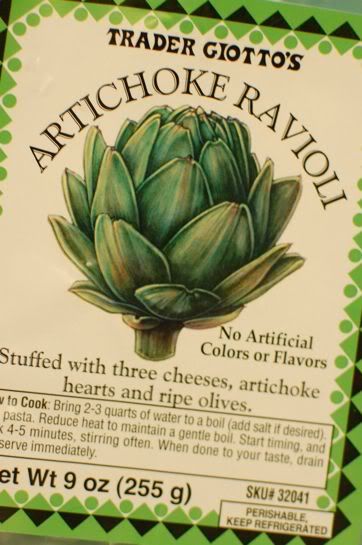 Thank goodness for easy meals like this one! With all the business going on this weekend, it was nice to just be able to throw this into a pot and it was done!
We enjoyed Saturday nights dinner with some mojitos (with mint from our garden!) in these fun
glasses
my sister gave us back at Christmas
And party food...
Pasta Salad (minus the pepperoni)
Crock Pot Pulled Pork Barbecue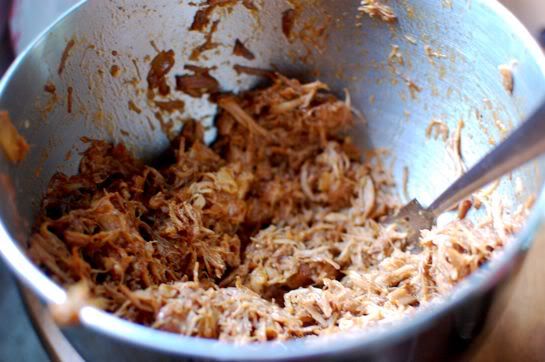 We don't own a grill (it's on our list for Charlotte!), so having people over for a cook out means finding a alternate way of cooking. Instead of grilling out, I did 7 pounds of pork butt in my crock pot. It turned out PERFECT. I only wish I had bought more pork so I would have had some leftovers!
J's Baked Black Beans
(no celery or bacon in his version)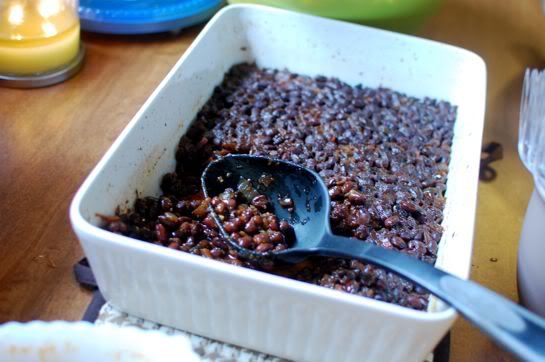 These were a hit with everyone. They're the perfect blend of spicy and sweet!
The whole spread...
Lots of good food, beers, and fun and bocce ball with some of our friends. Perfect way to spend the long weekend!