With a move to Charlotte just a few weeks away, we're trying to squeeze in all the things we love about Hampton Roads. Last weekend we went to one of favorite parks for a nice 4 mile "hike" through the woods/swamp. Not sure which one of us loved it the most.
Having two dogs makes everything we do twice as much fun.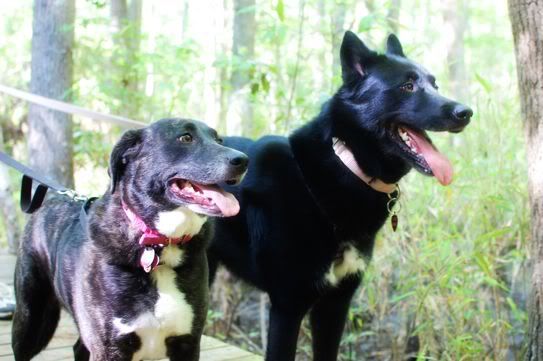 Living by the beach, we have zero hills. And I have to admit, I'm happy to move to Charlotte so that I will once again have hills in my life, but a 4 mile
flat
hike isn't all so bad.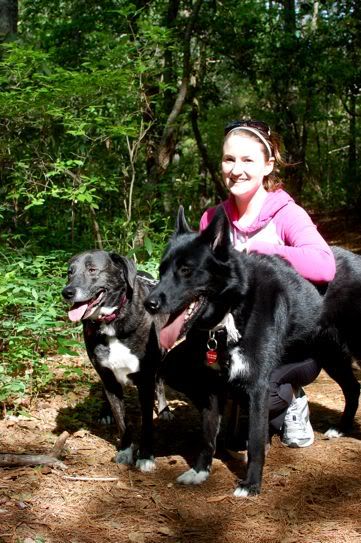 The three loves of my life...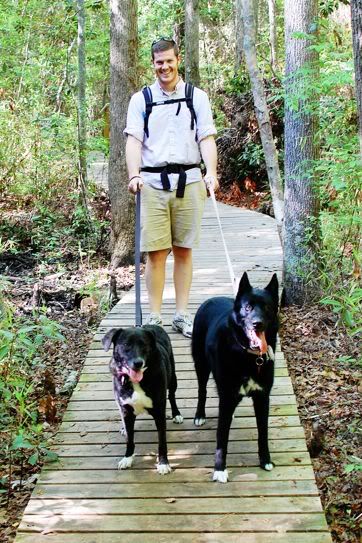 It's nice to spend a few hours in the woods just walking and talking. I might even call it therapeutic.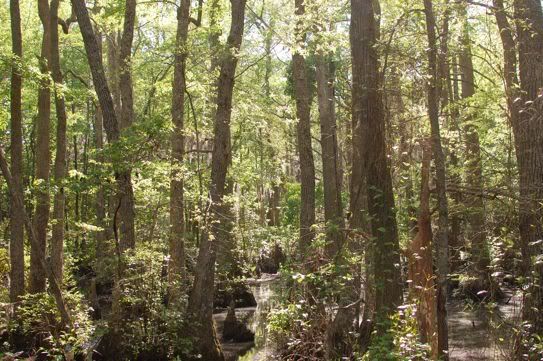 So happy that J comes home today. We've missed him this past week and it'll be nice to have him back home, even if it's for just the weekend!