Well hello again, blog world! It's been six days since my last post, and it's been a LONG six days (to say the least!).
I can happily report that
we are in our new home in Charlotte and all is well
. Here's a sneak peek at our cute new home...J found this all on his own, and I'm must admit, he did a fantastic job.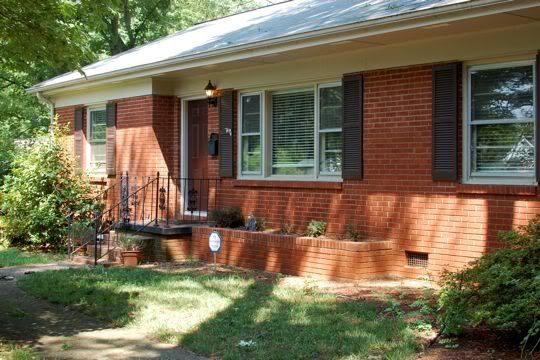 We're loving the new house. It has a great big back yard and our pups are in heaven out there. We are a little weary about Rosie out there because we know she could jump the fence, but so far so good. We're keeping a close eye on her.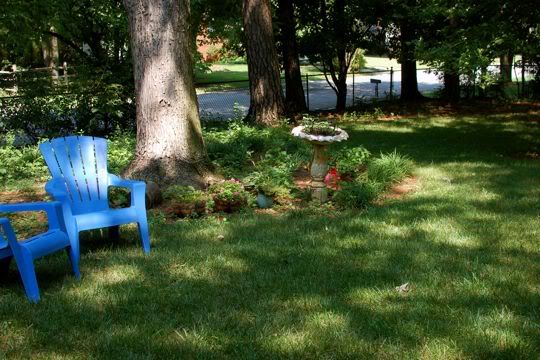 So now, if you're feeling up for it, let me tell you about our move. It was the weekend from hell, to put it nicely. I want to have this documented, mostly for us. I'm sure one day we might actually be able to read this and laugh. Let's break it down in bullet points, shall we?
Thursday afternoon we got a call from Budget Trucks (we had reserved a 24ft. truck with them for Saturday) letting us know that they had NOTHING for us. They offered us no options and we had to scramble to find a new truck. If you're ever looking to rent a truck, I'd steer clear of this Budget.

We find a 20ft. truck online through U-haul that is in Saluda, VA. This truck which was about 70 miles away, was the best we could come up in such short notice.

Due to tunnel traffic, this little adventure to get our truck took about 4 hours round trip. J arrived from Charlotte at 2pm, I picked him up at the airport and we left immediately to get our truck. If you know anything about Hampton Roads, you know that it's a dumb idea to go through the bridge tunnel on a Friday afternoon. Thanks for the help Budget.
The place in the Saluda where we picked up our truck was, I kid you not, someone's trailer home + 6 stray cats+ junk cars all over the lawn + a bunch of U-Hauls. It was a super strange experience, but we were grateful they had a truck. Even if it was smaller than we would have liked.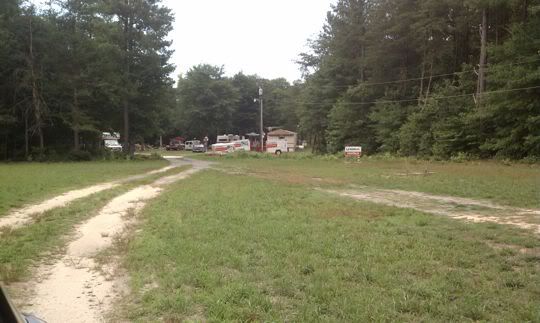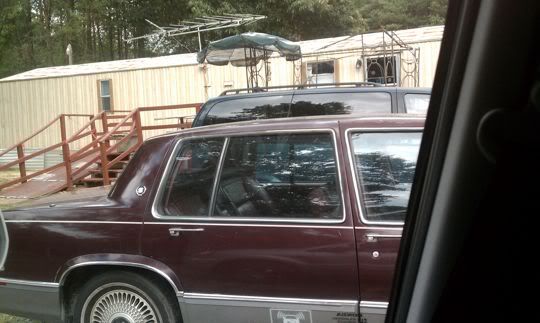 Saturday morning our movers were set to arrive to load up the truck at 9AM. At 8:45AM they call and let us know that all 3 movers called in "sick." I think it's more like all 3 went out Friday night and were too hungover to work, but that's just my personal opinion. Either way, it was going to be 1PM when they could send a second crew to our home. A pain, but we could still work around this.
At 12:50PM we get a second call from the movers telling they are "waiting" on another customer before they can come to our house. It will now be 2:30 when they can arrive. By 2:30, they really meant 4:25....yes, that's right, our movers who were supposed to arrive at 9AM, showed up at 4:25PM. They compensated by giving us $10 off/hour, but honestly, that wasn't enough to make us happy. J was supposed to drive the truck down to NC on Saturday night while I went to Richmond to get the dogs, and I was planning to head down Sunday morning. Things didn't really end up going down like this.
Around 6:30PM, the movers tell us there's no way all our belongings will fit into the truck. Remember how we had originally reserved a 24ft. truck but Budget screwed us over and the best we could find in 24 hours was a 20ft. truck? Yeah....that would be why our belongings didn't fit.

We have AMAZING friends who were out of town for the night who let us crash at their place on Saturday night. At least we had a real bed to sleep in! J called our Charlotte movers on Sunday evening and rescheduled them for Monday morning (they were supposed to unload us Sunday morning).

Sunday morning he had to drive to another town to pick up a 12ft. U-Haul trailer. Here's the problem with moving in our neighborhood. We lived on a block that was a one way street with TWO churches. Two churches who have no parking other than street parking. That meant J had to maneuver this truck around a PACKED and narrow street of cars. God bless him and his amazing driving skills.

Finally, around 1:30PM on Sunday, we had packed up the trailer, finished all the last little details in the house and we were ready to go. After driving to Richmond to pic up the dogs, I was on my way to Charlotte by 5:30PM on Sunday evening.
By 10PM on Sunday evening, we were both in Charlotte and happy campers. Our Charlotte movers arrived EARLY on Monday morning and moved us in quickly. They were one of the few good and positive things about this move. I would hire those guys again in a heartbeat.
And there you have it! That was our moving weekend in a nutshell (sort of....that was probably a lot bigger than a nutshell!). It was quite awful, but again, we're here and happy and now settling into our new life. The unpacking is going well, and we're hoping to start cooking again soon. Life is good!