Last Sunday, I headed to the southeastern coast of North Carolina to visit my friend Lindsay at her parents home in Southport (it's about 40 minutes from Wilmington...
it's also near the hometown of the one and only Jenelle from Teen Mom 2, no sightings though...probably because she's in jail! However, Lindsay did show me the Wal-Mart where her crazy mother works.
).
Lindsay's parents moved down here from Richmond after we graduated from high school, and they live really close to the beach. For years, Lindsay has been trying to get us to come visit for a beach weekend, and this year it finally worked out. Our other friend Jeanne came from Richmond and we had three lovely days at the beach. It may have rained 2 out of our 3 days, but we still had fun catching up, eating out, shopping, and watching the RHONY reunion! I also helped
Lindsay
start her own blog!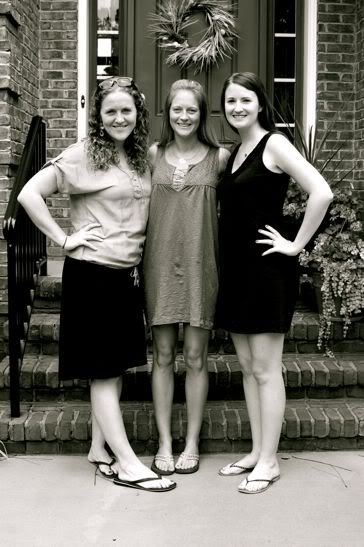 On Monday, we drove into Wilmington since the weather was bad and we did a little shopping at this amazing antique/consignment store in town called
The Ivy Cottage
.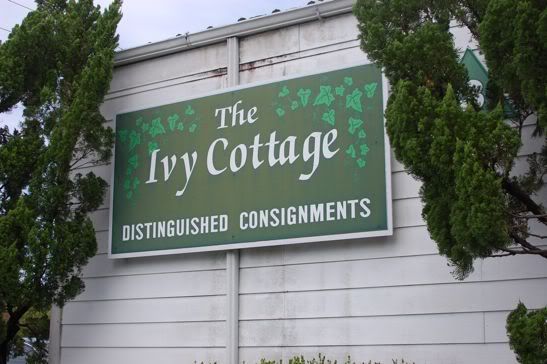 This place was actually 3 buildings plus a warehouse full of beautiful old furniture and knick knacks. Some of the furniture was in its original state, some had been refinished, but it I wanted almost everything I saw.
I tried not to be obnoxious with my big camera, so I mostly relied on my phone. I felt a little like
Young House Love
while photographing our adventure at this place! One can pretend to be that cool, right?
They had about a dozen different chandeliers in one of the shops.
I would love to put any of these to use in my house!

Jeanne bought this for her bathroom to hang towels on...

And Lindsay debated for awhile about getting these candle holders shaped like anchors. How fun would these be spray painted in a fun color on a dining room table?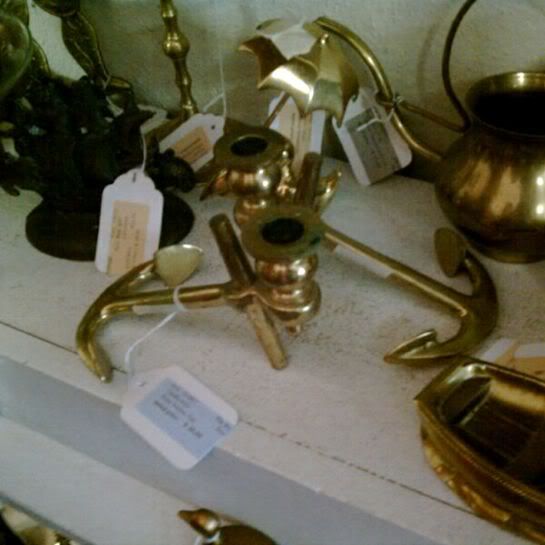 They had a lot of their glassware arranged by color in the stores. I don't know what it is about color arrangements, but if I see a window or shelf full of something that's all one color or in ROYGBIV order, I want it all. Same goes for the way clothing is laid out in stores.
I loved this old card catalog set of drawers.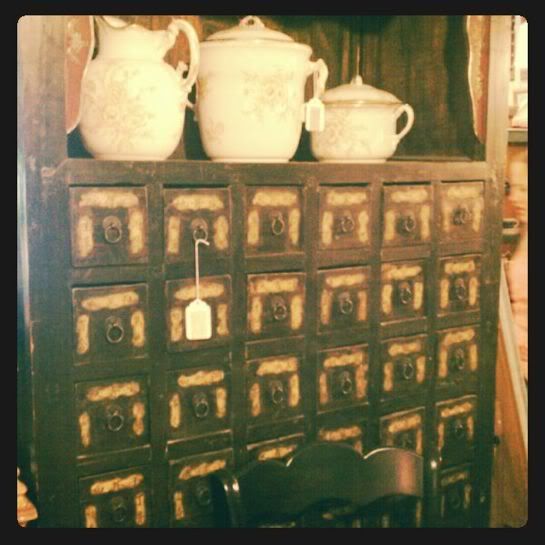 Here's some of the other furniture. This is just small fraction of all the beautiful pieces we saw. I'd really love to redo my hutch in a fun color like these, but I'm so nervous to take that leap. Seeing these in person may have just put me over the edge. We'll see if I'm bold enough.

I did make a purchase at The Ivy Cottage. Here's a sneak peek...I'll share more when we have it up in the house!