I go back to work next week. Can you believe that? My beautiful, wonderful summer is ending. I can't even think about it yet.
To distract myself from my job which is quickly sneaking up on me, I'm doing a little update. I have so many random pictures on my cell phone and my big camera. I thought I'd share today...
Now that I'm done with
Lonesome Dove
(the book that took me 7 months to read), I'm sort of on a reading kick again. I think my new Nook might have something to do with that!
Yesterday I finished
Divergent
, per
Mojito Maven's recommendation
and OH MY GOSH people. She was so right. This book sucked me in. It is going to be so hard waiting almost a year for the next book to come out. Do yourself a favor and read it!
Before starting Divergent, I finished up Sarah's Key.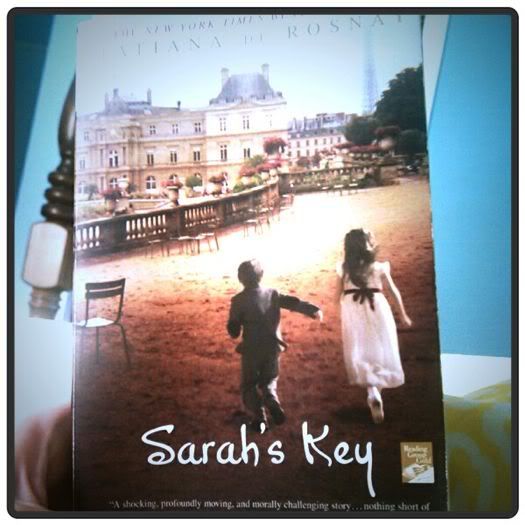 I liked it...but...didn't love it. I think I'm in the minority here. It was a fun read that kept me entertained, but I just didn't feel that feeling you get when you finish a GREAT book. I wasn't sad to finish this one.
Presents
I never shared what I got J for our anniversary. My husband loves maps. We have quite the collection going. We have yet to hang them in the new house, so I don't have a picture, but here's a picture of the newest addition: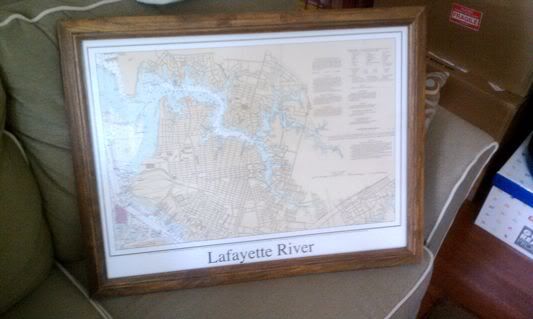 Back in Norfolk (or old home), we lived just blocks from the Lafayette River. I thought this was a fun way to remember our old home.
Farmer's Market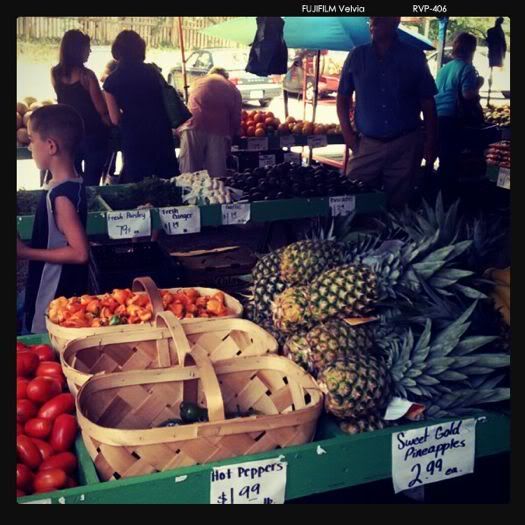 I finally got out and visited one of the Farmer's Markets here in Charlotte and I'm in love! We had a market back in our old city, but it didn't come close to this. I hope to add it into my weekly grocery trip!
TV
We just finished
True Blood
Season 3 on DVD. Sookie continues to be my least favorite main character of any television show. Cannot stand her!
I started watching
My So Called Life
on Netflix Instant yesterday.
This is one show I've wanted to watch for awhile, but never got around to it. The amount of teenage "angst" going on in this show is incredible. I'm really enjoying it.
J and I are also watching
Parks and Rec
on Netflix Instant here and there. What a funny show. I think Ron Swanson is J's new hero.
Friends and Food
We've been busy trying lots of new restaurants in Charlotte. A few weekends ago, J and I tried Cantina 1511...it was delicious!
I had a margarita made with fresh OJ...I have now had dreams about it every night since then!
Last week I went to Mama Ricotta's with a lot of the (very kind and super sweet) blog girls in Charlotte.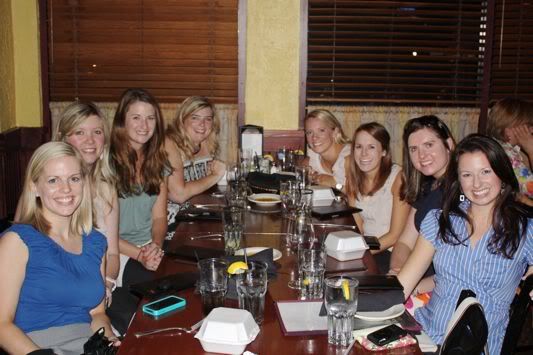 Left: Melissa from
The View From Five Two
, Erin from Blue Eyed Bride, Me, and HRo from
Robud's Musings
Right: April from A.Liz Adventures, Lauren from Preppy Newlywed, Christina from Carolina Charm, and Katie from Snippets of Me… K.T. Louise
These girls are all so kind! It was so fun having dinner with them. Several of them have been a huge help as we know very little about our new city. They have sent me names of doctors, dentists, neighborhoods, schools, gyms...I feel lucky to have moved to a new city where I already feel like I have a bit of support system in place. Ashley and
Faith
...you girls were missed! Can't wait to get together with you!
My Eye
Thank you all
so
much for your kind comments on
my post about my wacky eyeball
. I am still seeing spots and floaters, which is okay according to the doctor. Eventually my brain will start to ignore the spots, but for now, they're still driving me crazy. I can see fine, but my right eye just has stuff floating in it at all times. I would love for that to stop!