Last weekend was my last weekend of summer vacation and we spent it in the mountains near Lexington, VA at our friend's cabin. I've posted about their cabin
before
, and like always, we had a wonderful time.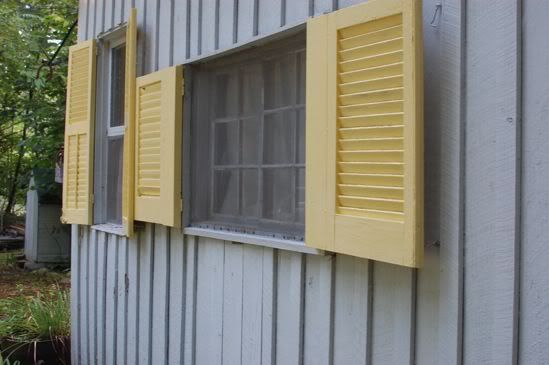 This was our second trip up their this summer. When we went back in July, my camera sat in the car the whole time. I made sure to snap some pictures this time around.
On Friday night, we made dinner for the whole crew. We made my
flank steak fajitas
for everyone with all the best toppings and grilled corn.It turned out to be pretty delicious. It's fun to cook for a big crowd and not just 2 people!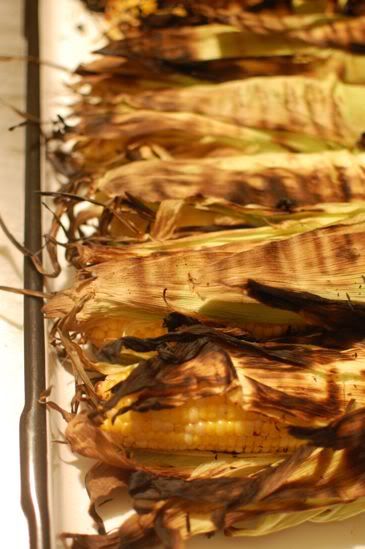 It was quite the spread. Saturday our friends made dinner an we had ribs with a cabbage slaw and an avocado and watermelon salad...we ate well all weekend!
The dogs were spoiled and loved on all weekend. Rosie got really sick before we went (she ate 2 corn cobs out of the trash last weekend....not a good thing for a dog to do), and we had to make an emergency vet visit last Friday morning before we left. After an xray and some physical tests, the vet said she'd be okay to go out of town, but she was very out of it most the weekend. Happy to say she's almost back to normal a week later.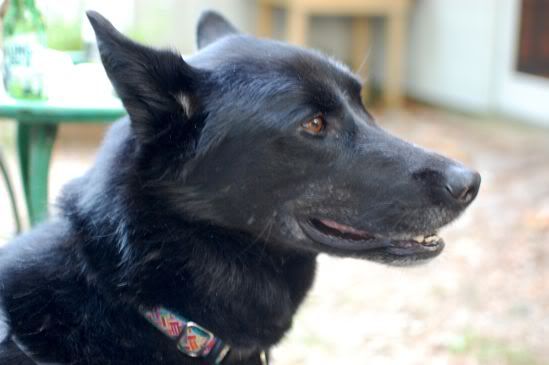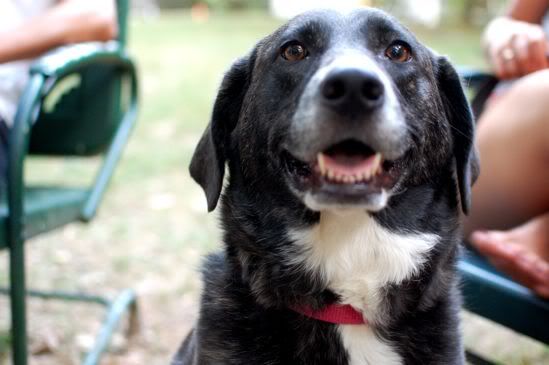 Me and Lays...please excuse the horrible angle this picture was taken from...not the most flattering
We all did a lot of sleeping and napping...
Saturday night there was a huge storm and we lost power. It poured all night and by the next morning, the river/creek out back was so high. This is a picture of us last year on the rocks laying out (I didn't take any pics of us out there this year).
This was what it looked like Sunday morning...
There were no rocks to sit on. The water was so high...and fast! Needless to say, no laying out for us on Sunday. Instead we spent the day playing Spades (or reading, in J's case).
Goodbye cabin! See you again next summer!