I'm posting a day early so that I can blog for
Teacher Week
tomorrow!
With the back to school craze that is taking over my life, meals have taken a bit of a back seat. A lot of nights I have come home late and just make some pasta with butter, Parmesan cheese, and garlic powder (one of my favorite guilty meals!). And then a few nights this week past week I've had dinner plans with new coworkers. Hopefully, once school starts, things will start to fall into a new routine.
Here's what we did make:
My meals...
J's Meals:
Breakfast for Dinner!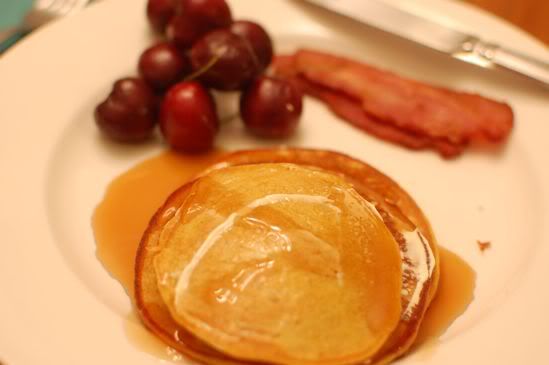 Red Pepper and Gruyere Cheese Quiche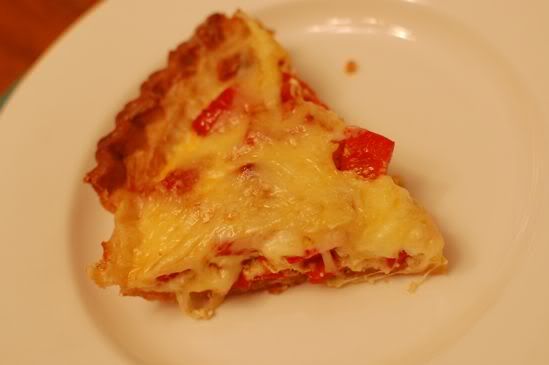 (Very delicious, but not healthy!)