A few weeks ago, we made a big purchase that has already been of major use to us. Especially since it's summer time! We got a grill!
If you know my husband at all, this will not be a surprise to you. Before purchasing he did some research and read up on grills on consumer reports. After his research, we actually ended up going with
this
lovely one from Wal-Mart. For the level of quality we were looking for plus price, this one really seemed to be the best choice for us.
Despite the crazy heat and humidity, he got right to to work on putting it together after he got back from Wal-Mart...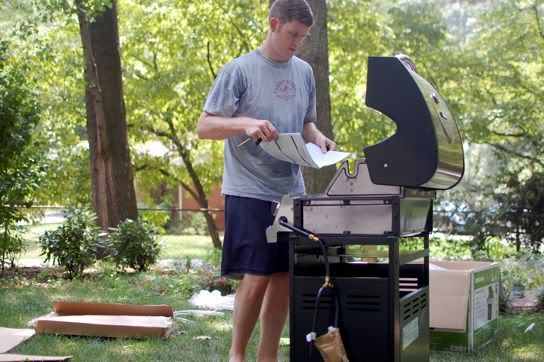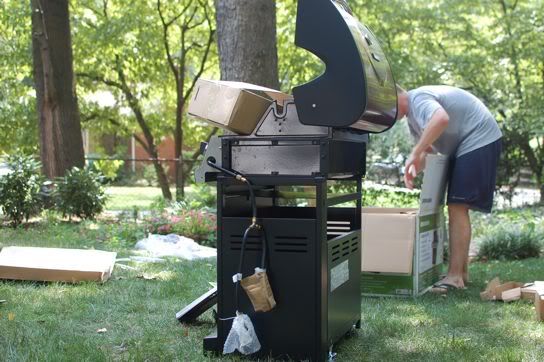 The dogs and I were a huge help...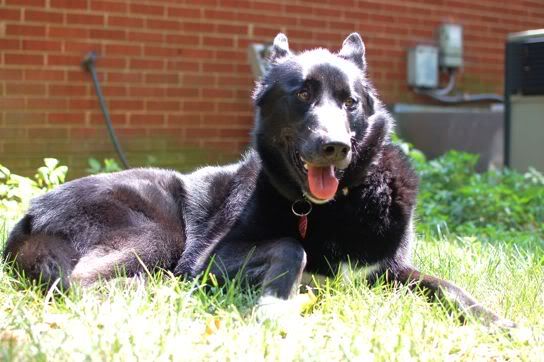 And within an hour or two, we had this in our yard: