Sharing five preschool summer activities/favorites today!
M's last day of preschool is next week, and we're getting ready for a busy summer at home! She'll be doing a camp at her school for a few mornings a week in July, but for the most part, she'll be home with me and T all summer, and we're on the hunt for some fun summer activities for home!
1. Picnics! T is barely old enough to participate in these, but in M's world, picnics for lunch turn any day into the best day ever. I can always pull this out to make a boring morning at home into a fun afternoon! She loves to eat outside, and it's even better when she gets to do it on a blanket and doesn't have to wear her shoes. It's the little things in life! We have a blanket we put out in our front yard pretty regularly, and it makes her day when we take our lunch out there with us!
2. M is into all things "art" these days. She loves painting, coloring, glueing, cutting, etc, so I have multiple art projects pinned for us to do together this summer, but this might be my favorite! How cute are these fireworks prints for July? So easy and only require an old toilet paper tube and some paint. I'm thinking this could make some cute art work for our mantle for July! (
found from the blog Happiness is Homemade
)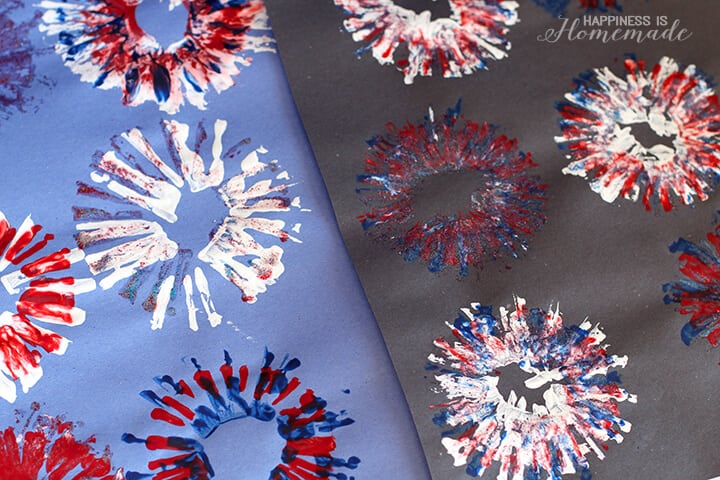 3. We will likely be spending many morning at our neighborhood pool before we come home for naps. I still have a princess fanatic on my hands, so I've ordered her
these princess pool toys
to add to our pool bag this summer. I am pretty sure they'll be a big hit! Even better, they double as a great water table toy!
4. The Farmer's Market! I really want to try and utilize our local farmer's markets more this summer. I usually meal plan once a week and order my groceries from Harris Teeter, but I'm thinking of leaving my sides for the meals sort of "open" and visiting to the farmer's market one or two mornings during the week and picking up whatever looks good to be our sides. I think M would like this too because it's more fun than regular shopping, and she'll most definitely like picking out fresh flowers while we're there!
5. $1 movies! I took her to a few of these at the theatre last summer and this is such a cheap and easy way to have some air conditioned fun when it's super hot out. It's going to be trickier this year since we have T, but I'm thinking of getting a sitter a few times this summer for T so she and I can go to see a few movies together!
What else do we need to put on our list of summer fun? Here's
my pinterest board
I've started, but I'm looking forward to adding more!